1003 Mcintosh St West Palm Beach, FL 33405 Was Sold By Top Agents In West Palm Beach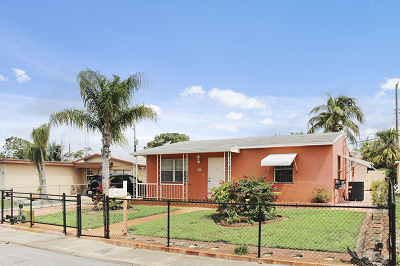 1003 Mcintosh St West Palm Beach, FL 33405 was sold by top agents in West Palm Beach.
1003 Mcintosh Street was listed and sold by the Treu Group. The property was sold for 100% of asking price in 12 days with multiple offers.
We loved working with the seller and loved hearing about their experience of working with Treu Group Real Estate.
See what the seller said about Treu Group Real Estate:
When I first met with Steve I was concerned to hear the starting price to sell. I had no idea what it could be. I had bought my first home in 1982, very long ago and I was very young and didn't know much. No idea what the process was for selling/buying.
Steve took me and my sister step by step. My sister & I had very good vibes plus the reviews for Treu Group was very good. Kool 105.5 praised Treu Group very high.
Through the whole experience, there was great communication with Steve. He worked hard with us on getting the house to sell at the price we agreed. He guided us through the entire process. I have learned so much and it was extremely hard work! Thank you Steve for such an amazing experience.
Treu Group Real Estate rocks!
1003 Mcintosh Street Sold Information:
Bedrooms: 3
Baths: 2
SqFt - Living: 1,350
Sold Price: $225,000
Sold Date: 06/29/2018
See all West Palm Beach homes for sale now:
Homes Similar in West Palm Beach
October 1, 2023