1557 Bayridge Place, Wellington FL 33414 Was Sold By Top Agents In Meadowland Cove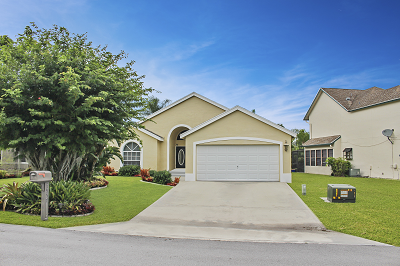 1557 Bayridge Place, Wellington, FL 33414 was sold by top agents in Meadowland Cove.
Selling a home is about the perfect formula, beautiful marketing, the right price and the expected condition. This home had is all and the buyer fell in love with this special Wellington home. We were able to get the seller a great price and two weeks post occupancy after the closing date. The seller was able to still reside there for two weeks. We received offer for a full list price.
Not all situations are the same and selling calls for thinking outside of the box. 1557 Bayridge Place in Meadowland Cove sold due to our ability to negotiate strongly for our clients.
1557 Bayridge Place Sold Information:
Bedrooms: 3
Baths: 2
SqFt - Living: 1,328
Sold Price: $315,000
Sold Date: 07/31/2018
See all Meadowland Cove homes for sale now:
Meadowland Cove
January 29, 2023