5603 SW Martin Commons Way, Palm City FL 34990 Was Sold By Top Agents In Palm City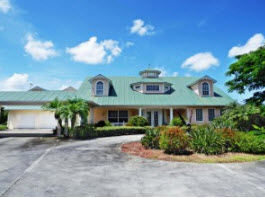 5603 SW Martin Commons Way, Palm City FL 34990 was Sold by top agents in Palm City.
Martin County Short Sale helped luxury seller avoid foreclosure. Treu Group Real Estate's Short.
Sale Department was able to pull off another miracle short sale. Their recent Palm City short sale transaction due to the Treu Group's excellent negotiating skills and national connections allowed the seller to avoid foreclosure, receive a full deficiency release, as well as receive $3,000!
The beautiful five acre luxury home was located in the community of Martin Commons in Martin County. The Treu Group was able to use their expert skills to overcome two mortgages including one from Wells Fargo, two IRS tax liens, and three personal judgments. This success culminated one of Treu Group's most complicated short sales to date.
In addition to negotiating the short sale, the Treu Group was also able to find the perfect cash buyer for this property who is extremely pleased with their new home and all the hard work done by the Treu Group on this transaction.
The Treu Group Short Sale Department is led by Steve Treu, who shares his years of experience to lead the team to unparalleled success. In addition, the lead negotiator, Chris Treu is dedicated to going the extra mile to ensure success for the clients on both sides of the transaction. We will not accept a no when a yes is possible. That's the difference between sold and foreclosed. You deserve a team with the proven process.
If you are wondering if a short sale might be right for you, contact us today! We are here to help you so you can get you to the closing table.
5603 SW Martin Sold Information:
Bedrooms: 5
Baths: 7
SqFt - Living: 6,303
Sold Price: $535,000
Sold Date: 1/13/2014
See all Palm City homes for sale now:
Palm City Homes
August 5, 2021