HOME STAGING 101- Worth The Cost!
Are you still not sure whether or not to have your home staged when you sell? There are some excellent reasons why you should consider this a brilliant real estate investment? You will be surprised to learn How Home Staging is worth the cost.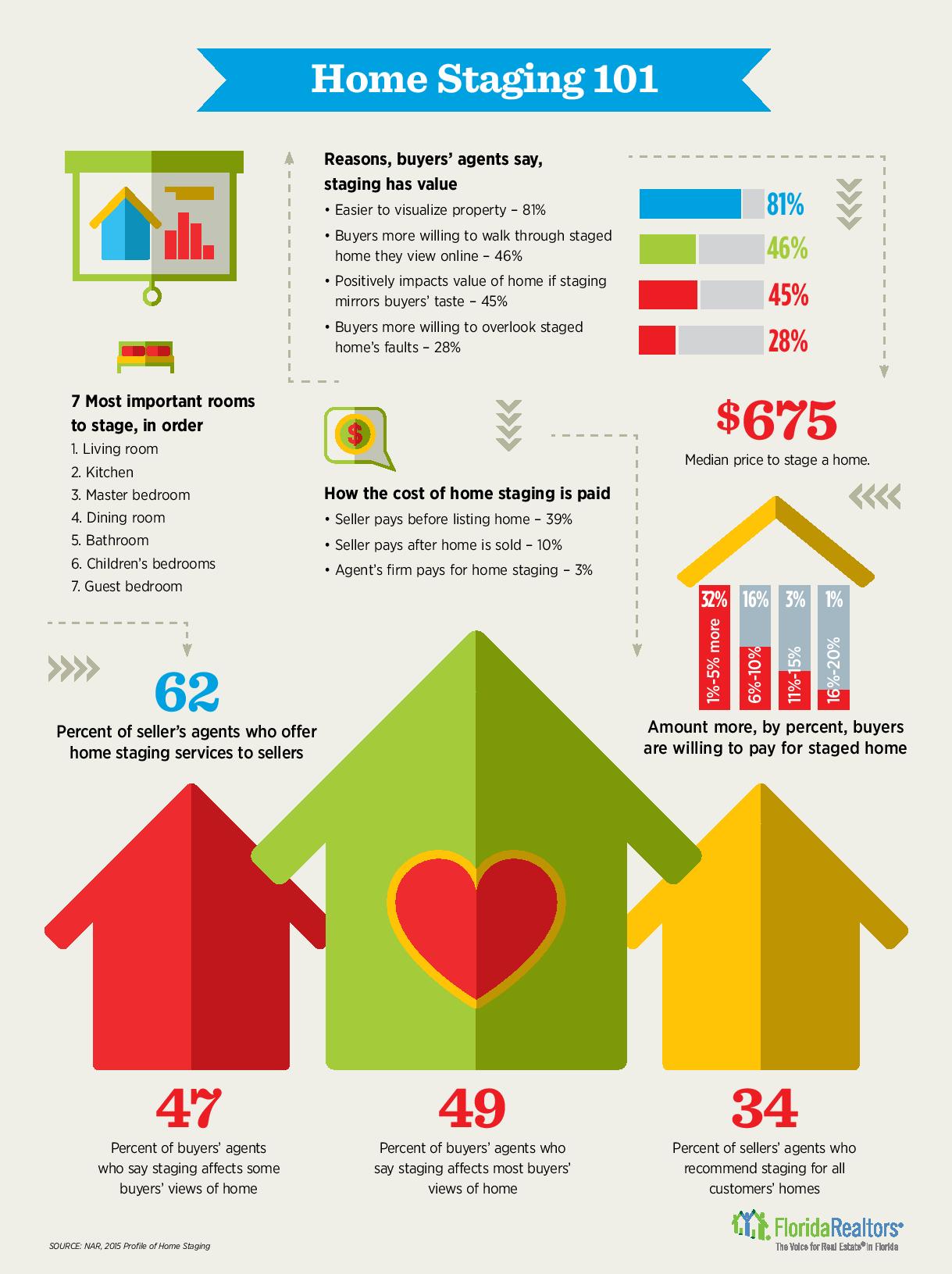 SO WHAT IS HOME STAGING: Home staging is the art of preparing your house for sale by highlighting the home's features through furniture arrangement, accent placement, and color choices. A Staging Professional performs an objective evaluation of the property to determine any obstacles that may hinder buyer interest in your home. Staging is not decorating. Home staging involves using interior design principles and marketing strategies to represent your home best.
WHY STAGING WORKS: In a recent study it says that: "Staged houses sell up to three times faster than non-staged houses". That is demonstrated by the presence of model homes. 81% of the population believes that it becomes easier to visualize property. 46% of the BUYERS prefer home staging than viewing the property online and last but probably not the least 28% of buyers tend to overlook the faults in a staged home.
In a staged home, buyers will see that:
Staged homes look well cared for
Staged homes are uncluttered
Staged homes have a warmth to them
Staging displays the best furniture layout for your home, highlighting the focal points and creating secure pathways around the furniture.
Staging neutralizes a home's decor, giving it a model house-like appeal, thus attracting more buyers.
These elements help to generate buyer interest causing beautiful side-effects.
HOME STAGING STATISTICS:
62% of Seller's agents who offer Home Staging services to sellers.
47% of Buyers agents who say: Staging affects some buyers' views of home.
49% of Buyers agents who say staging affects most buyers views of home.
34% of sellers' agents who recommend staging for all customers' homes.
HOW THE COST OF HOME STAGING IS PAID: As a general rule of thumb most sellers pay a stager before listing home and 10% of sellers pay after the home is sold. Staging is a win-win situation. The sellers win because their houses are sold in a shorter amount of time compared to a non-staged homes, and the real estate agents win because their listing sell faster than agents who don't recommend staging. Results do not lie. Story after story has
Here are a few inexpensive of other items you can do:
1. Mow the lawn and trim the bushes - especially the ones that block your windows and diminish sunlight.
2. Purchase a new doormat.
3. Add a bright pot of flowers on your front porch.
4. Replace any old doorknobs on your doors.
5. Pressure wash your driveway, sidewalk and exterior of the home.
6. Edge the grass and put down fresh mulch.
7. Upgrade the outdoor lighting.
8, Have your windows sparkling.