Palm Beach Real Estate Market Statistics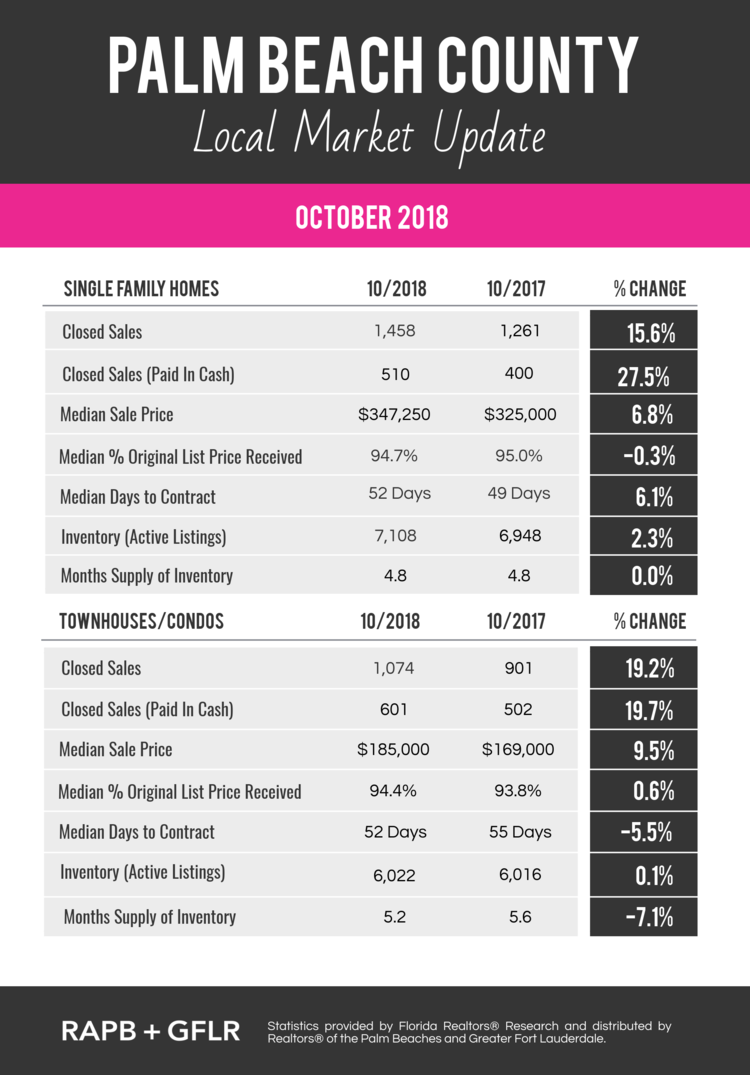 Click to see all of the Detailed Statistics including activity by price point.
Are you wondering what is going on in the real estate market? It seems like everyone is talking about how fast or how slow the home next door sold. Palm Beach real estate really is dependent on your area and the price range of your home. There are some real opportunities for buyers and sellers and we are here to help you maximize on them.
We are asked often how the real estate market is doing. That is such a great question and the answer is it depends. The market opinion depends on where the property is located and what price range you are search to buy or sell. There is a very different result of a home in the $300,000 range, $600,000 range or 1,000,000 range. There is overall 4.8 months supply of homes which is still a seller's market. The median price continues to increase. This is great for sellers however not for buyers. With the concern over increasing prices, interest rates and rental rates, tenants are not sure what to do.
$250,000-299,999 price range - 2.98 months of inventory (Strong Seller's market)
$300,000-399,999 price range - 3.62 months of inventory (Stong Seller's market)
$400,000-599,999 price range - 5.52 months of inventory (Seller's market)
$600,000-999,999 price range - 7.18 months (Buyer's market)
$1,000,000 or more - 14.71 months (Strong Buyer's market)
Now more than ever, real estate is local. Some communities over a million dollars might be a hot seller's market.
So how do you know what to do when buying or selling a home in Palm Beach County? Treu Group Real Estate is here to help you understand the real estate market.