Real Estate Solutions For Palm Beach County Real Estate
Palm Beach County real estate real estate can be challenging. Who do you have on your side to help you during the real estate transaction? It takes a team of experts to overcome the issues including short sales, obtaining financing, inspection issues and this is all after we have a buyer for a property.
When can we help?
If you need to avoid foreclosure, there are many reasons to hire the best short sale real estate agents. Our most recent closed short sale of our luxury short sale was only closed because we knew what to do and we had the national connections to get a yes. Do you have a home with IRS issues, multiple judgements and loans? Many sellers think that they can't have the help needed. Let me challenge this and say there can be an option to avoiding foreclosure.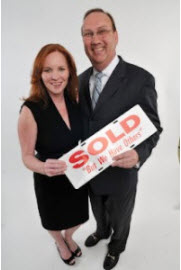 The other hot topic is new construction. In South Florida, a lot of new construction is single family homes. Many buyers are willing to pay top price for a brand new home. This helps our price stability. Even the professional investor is looking at options in the single family market. There are many great signs of new communities and tear downs all through the county. Delray Beach and West Palm have seen this a lot. Many feel that staying away from rental communities is a smart choice. The single family home market has experienced a great return on their investment. Putting your money in a property that has a unique opportunity and experience.
How does all this impact you? We'd love to share and interpret the information. Understanding the market trends and how our clients can benefit from the real estate market of the moment is what we do on a daily basis.
You deserve to achieve your goals and we are here to help you.