#1 Feature Homebuyers Want
Posted by Lisa Treu on Friday, February 28, 2020 at 9:00 AM
By Lisa Treu / February 28, 2020
Comment
The #1 Feature Home Buyers Want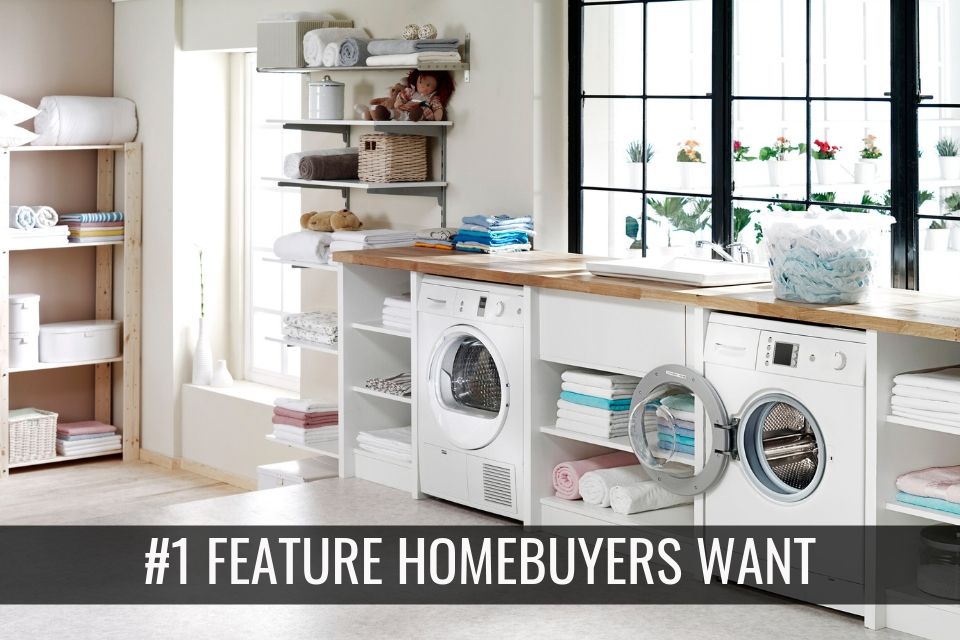 What Do Buyers Really Want?
Not all homebuyers are the same. Home sellers and listing agents across the country spend a great deal of time and energy trying to determine what different home buyers want. They graze over magazines and read blogs to learn what is the #1 feature they can add or enhance to ensure home buyers find their home irresistible.
The National Association of Home Builders' released a 2019 home trend and buyer preferences report which cited a surprising and very practical answer – laundry rooms. In the report, 91% of those surveyed stated that having a separate laundry room was essential in their new home. Recently, this home feature is adding great value to the property for sale and has is a sure buyer-magnet.
Laundry rooms have become so popular, that home builders are finding ways to increase their size and utility in home developments. Not just space and functionality but also the design of laundry rooms. Homebuyers stated that homes with laundry chutes that lead to the room were their idea of the perfect home. Homebuyers were willing to forgo trendier amenities like wine cellars, dog runs, and outdoor fireplaces in order to organize their laundry.
Homebuyers can be finicky and mysterious to home sellers and their agents. What this trend demonstrates is that homebuyers now are staying with home features that provide convenience and ease of use is more important to home buyers over fancy features and expensive upgrades. This just shows that homebuyers are becoming more and more practical now with the property to purchase.