10 Fun Things to Do This Summer
Posted by Lisa Treu on Sunday, June 12, 2022 at 8:00 AM
By Lisa Treu / June 12, 2022
Comment
Summer Fun is Here.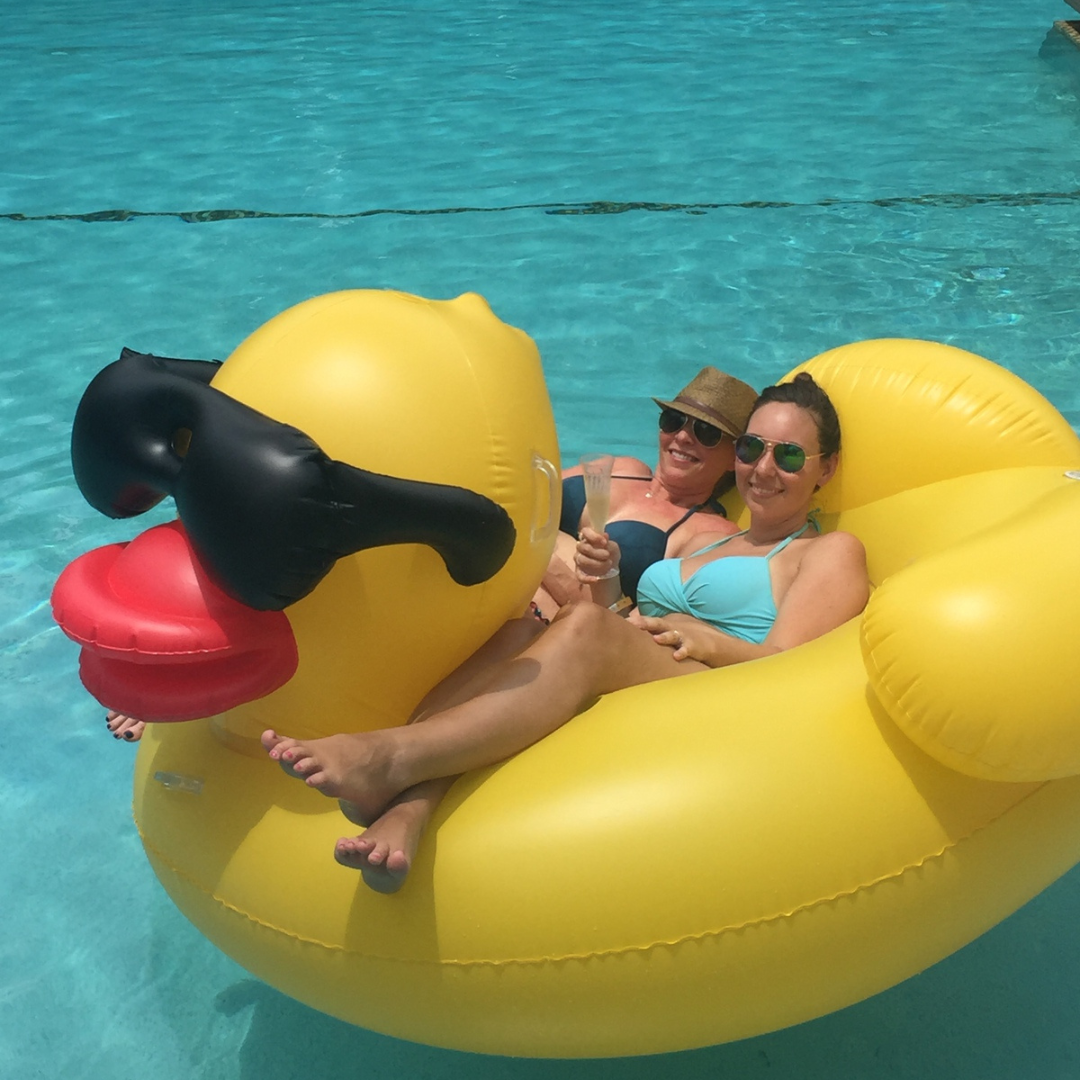 I love Summer which is why I love Florida so much. We have the ability to enjoy summer most of the year. However from June to August, the days are longer, the crowds are smaller and we have holidays that focus on beach days and BBQ's.
There is a lot to enjoy right here in Palm Beach County. See 10 of our favorite things to do in the area this summer!
A Day at the Beach
Grab your favorite beach float, your sunscreen and your sunglasses and head to the beach. We have a beach for everyone with over 30 parks and 47 miles of beach shores. There are dog friendly beaches, beaches with lots of activity and quiet spots too. If you prefer to be active, there are places to rent jet skis and all of the beach toys.
Airboat Ride in West Palm Beach
If you're looking for an exhilarating, one-of-a-kind adventure, look no further than a private airboat tour of the Florida Everglades. The air boats are fast, fun, and perfect for anyone who loves to get out on the water. Whether you're traveling with family or friends, a private tour is an ideal way to experience this amazing natural wonder in style and comfort. From wide open lakes to winding rivers and streams teeming with wildlife, there's no better way to explore the stunning beauty of the Everglades. So why wait? Book your private airboat tour today and discover just what makes this unique ecosystem one of our planet's true treasures!
Bike the Lake Trail
The Palm Beach Lake Trail is a 10-mile path situated between the Lake Worth lagoon and luxury mansions. The trail is popular for cyclists, rollerbladers, joggers, and those looking to take a stroll. Bikes can be rented at Palm Beach Cycle for $15 an hour. The trail takes you past local historic buildings, residential mansions, and oceanic views. The views are amazing and it's a great way to explore the area. The trail is well maintained and there are plenty of rest stops along the way. If you're looking for a fun and healthy activity, the Palm Beach Lake Trail is worth checking out.
Clematis by Night
Clematis Street in West Palm Beach is a lively and bustling downtown hub that is full of fun things to do. Whether you're looking for exciting outdoor activities, such as water sports or golfing, or seeking some enriching cultural experiences at local museums or green markets, Clematis Street has it all. If you'd rather relax on the beach or enjoy the nightlife scene, Clematis Street has plenty of charming restaurants and bars where you can unwind after a long day. So why wait? Get out there and explore everything West Palm Beach has to offer!
Jupiter Inlet Lighthouse Museum
The Jupiter Inlet Lighthouse & Museum is a must-visit for anyone in Palm Beach County. The museum offers climbing tours of the 1860 Lighthouse, giving you the best views in the area. The exhibits are also fascinating, and you can learn about the history of the area and see how it has changed over time. The docent-led tours are especially informative, and you will get to see all of the different exhibits and learn about the different people who have lived in the area. The educational programs are also a lot of fun, and you will get to learn about the different animals and plants that live in the area. Overall, the Jupiter Inlet Lighthouse & Museum is a great place to visit, and you will enjoy your time there.
Lighthouse Cove
If you're looking for a fun day out with the whole family, look no further than Lighthouse Cove. Located on a picturesque piece of land just off the coast of Florida, this vibrant and exciting recreational facility offers two beautifully designed courses: Paradise Falls and Lost Lagoon. Whether you're looking for a relaxing day in the sun or want to engage in some high-energy outdoor activities, Lighthouse Cove has something for everyone.
Paradise Falls is the perfect course for beginners or those seeking an enjoyable yet gentle challenge. It is fully accessible to strollers and wheelchairs, with wide fairways and gentle slopes that make navigating around each hole straightforward and enjoyable. Featuring plenty of fun water features like ponds and streams as well as rolling hills and large trees, this course will keep you entertained at every turn. And if you're looking for even more excitement and adventure, there's always Lost Lagoon with its undulating terrain, caves to explore, and an awesome array of tropical wildlife that can be spotted along the way. Plus, when hunger strikes during your rounds, don't forget to stop by our homey restaurant and grab yourself one of our delicious handcrafted drinks! So what are you waiting for? Come check out these amazing courses.
Lion Country Safari
Looking for an adventure? Then look no further than Florida's largest drive-through safari! With over 900 animals roaming wide-open habitats, you're sure to see some incredible sights. And, best of all, you can do it all from the comfort of your car!
After you've explored the 4-mile drive-through safari, be sure to check out Safari World Adventure Park. Here you'll find rides, a water park, food, shopping, and more. So whether you're looking to see some amazing animals or just looking for a fun day out, Florida's largest drive-through safari is the perfect place for you.
Rapids Water Park
If you're looking for some serious fun in South Florida, look no further than Rapids Water Park. With over 35 acres of action-packed attractions and 42 of the biggest slides, Rapids is the largest water park in the area. Whether you want to take a heart-stopping thrill ride down Big Thunder or just chill out on the gentle current of the Lazy River, Rapids has something for everyone. Whether you're young or young at heart, this water park is the perfect place to spend a whole day soaking up the sun and having a blast. So if you're ready for some serious summertime fun, head on over to Rapids Water Park and get soaked!
Shopping at The Square and Worth Avenue
The Square is an upscale lifestyle center in downtown West Palm Beach, Florida, along South Rosemary Avenue. Considered a New Urbanist mixed-use development, The Square is architecturally composed of the Mediterranean and Venetian elements. The three-story, open-air shopping center features a central plaza with a stage for live music and events, surrounded by restaurants and retail shops. In addition to shopping and dining, The Square also offers residential units, office space, and a hotel. Whether you're looking for a new place to shop or just want to enjoy a leisurely afternoon in the sun, The Square is worth a visit.
Located near the beach in beautiful Palm Beach, Florida, Worth Avenue is one of the most popular shopping destinations in all of the state. With its upscale boutiques, gourmet restaurants, and charming pedestrian-only side streets, it attracts visitors from all over the world. Featuring historic architecture and beautiful landscaping, Worth Avenue truly manages to embody the spirit of old Florida while also embodying modern luxury. Whether you're looking for designer clothing or bespoke jewelry, there's something for everyone along this iconic four-block stretch of paradise. So if you're looking for a truly unforgettable retail experience, make sure to pencil Worth Avenue into your travel itinerary! You won't be disappointed.
Society of the Four Arts
If you are looking to tap into your creative side and soak up some inspiration, look no further than the amazing botanical gardens and lakeside museum campus. This unique society is home to a wide range of artistic offerings, including art exhibits, concerts, theatre performances, and weekly film screenings. Whether you are a lover of music, drama, literature, or all of the above, you will surely find something that piques your interest here. With so many different events taking place regularly, there is always something new and exciting to keep you coming back for more. So if you are looking to expand your horizons and feed your craving for creativity and inspiration, look no further than this incredible botanical gardens and lakeside museum campus. You won't be disappointed!
Bonus!
No Florida getaway is complete without a round of golf in The Palm Beaches at one of more than 160 golf courses in Florida's Golf Capital. The Palm Beaches offer something for everyone, from championship courses designed by the likes of Jack Nicklaus and Arnold Palmer to affordable public courses that are perfect for a quick round. Whether you're a seasoned pro or a first-time golfer, you'll find a course that's right for you in The Palm Beaches. And with average temperatures in the mid-80s, you can tee off year-round in Florida's Golf Capital. So pack your clubs and book your tee time today – you're sure to have a swinging good time in The Palm Beaches.