10 Steps to Make Moving Easier
Posted by Lisa Treu on Monday, August 14, 2023 at 11:00 AM
By Lisa Treu / August 14, 2023
Comment
10 Steps to Make Moving Easier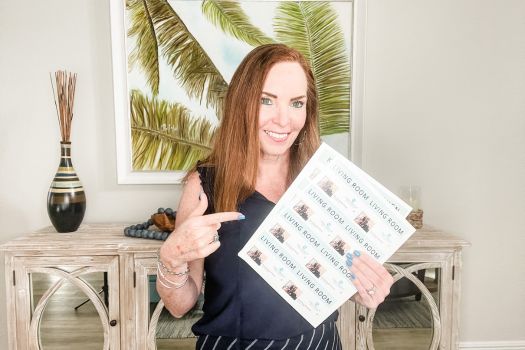 Selling a home can be stressful and moving is a bit overwhelming for many homeowners. With the right strategy, it can be broken down in managable steps.
1. Declutter Before the Big Day:
This is an important item. Start the packing process by decluttering your belongings well before the moving day. We suggest our cients start this process before showings start or even during the listing period. Many homeowners have items that they plan to donate, sell or throw away prior to moving. Often removing them prior to selling will make the home feel more open and organized. Doing it earlier will also minimize the chance of running out of time and paying movers to move unwanted item.
2. Decide if You Will Hire a Mover, Use Pods or Move Yourself by Renting a Truck:
This is an important decision and there are. many options to consider. If you decided to hire a mover, it is best to obtain written estimates of several movers. There are options for white glove service that includes packing to moving the large items. If you are moving yourself, it is important to make sure your truck will allow for all of your belongings.
3. Collect Your Packing Materials:
Avoid last-minute frustrations by ensuring you have all the necessary packing materials on hand. Stock up on boxes, packing tape, bubble wrap, packing paper, foam peanuts, newspapers, or any other materials you might need. If you're moving yourself you will also need moving blankets or furniture pads. You will want to check to see if the moving truck you are renting has hand trucks, dollies, and ramps on hand for heavy or bulky items.
4. Pack One Room at a Time:
Organize your packing process by focusing on one room at a time. This approach is not only time-efficient but also makes unpacking a breeze, as each box will be designated for a specific room.
5. Label Boxes by Room:
Make unpacking a smooth process by labeling each box according to the room it belongs to so movers can put the boxes in the correct room in your new home. Label the top and side of each box to easily identify its contents without having to open it or if the boxes are stacked.
6. Allow Extra Time for Surprises:
There are many surprises that come along when you are moving. Allow for extra things that come along to make sure you have your deadline to move.
7. Leave Clothing in Drawers and on Hangers:
Save time and packing materials by leaving clothing items in your dresser drawers and on hangers. Secure the drawers with tape or straps to prevent them from sliding open during transit.
8. Label Everything in Detail:
Avoid the guessing game by labeling each box in detail. Instead of just writing "Kitchen," be specific about the contents, like "Kitchen: dishes, pans, small appliances, etc".
9. Pack Essentials Last:
Keep essential items you'll need immediately with you instead of with the movers. This includes items like toiletries, medicines, important documents, and valuable possessions.
10. Create an "Open First" Box:
Pack an "Open First" box containing essential items you'll need the morning in your new home. This box could include items like a coffee maker, coffee, coffee cups, toiletries, and other necessities.
By following these 10 packing tips, you'll significantly increase the odds of a smooth and successful move. Remember, preparation and organization are key to a stress-free relocation. Happy moving!