10 Things To Do When Selling Your House
Posted by Lisa Treu on Tuesday, November 8, 2022 at 10:00 AM
By Lisa Treu / November 8, 2022
Comment
Steps to Take When Selling Your House.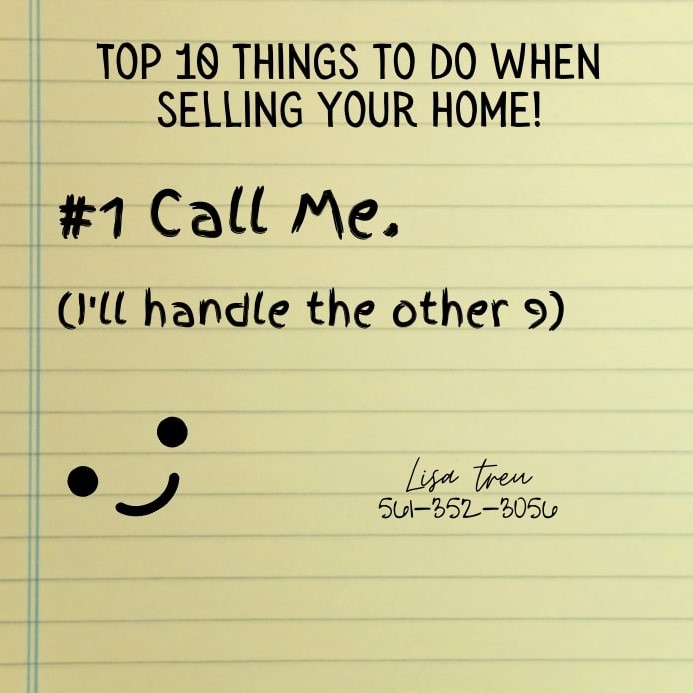 If you made a list of all of the things to do to sell a home, the list would be long. There are 10+ things to do and we spoil our clients because our team does most of them for our clients. The seller has one thing to do...Call Lisa Treu. Then we can handle the other items for them.
If you call Lisa Treu, we will take care of the next 9 steps. However, if you are planning to sell your home today, take note of the following to-do list:
1. Call Lisa Treu
If you want to make the home selling process easier then call Lisa Treu. Selling a home is stressful however a lot of the stress can be handled by Lisa and her team members at Treu Group Real Estate. When you are making decisions, we are here to walk along side of you to make them easier and help guide you.
If you decide to do it alone, here are 9 other tips that will help sell your home.
2. Set a Timeline
Time flies when you are having fun and getting a home ready to sell. Without a deadline, you will find that a year has passed and you still have not sold your home. Organize your schedule and be punctual on the deadlines that you've set to ensure progress in selling your home.
3. Complete a Pre-List Home Inspection
A pre-sale home inspection is optional, but it is a wise investment espcially if you don't have someone on your side to deal with inspection issues. Buyers are emotional during the home buying process so a minor issue can become a major reaction to them. If you have a pre-list inspection, you can make minor repairs, increase the chances of selling the home faster and avoid cancellations later.
4. Repair and Upgrade
Having any issues repaired and upgraded can help you increase your selling price. Updates to the kitchen and bathrooms tend to give the highest return on investment. You can do simple tasks like replacing doors and hardware, or have your house repainted.
It is also important to know that not all changes are necessary or offer the best ROI.
5. Anticipate Seller Expenses
Typically a seller will pay the documentary stamps on the deed, owner's title insurance policy as well as endorsement and closing fee, and pro-rated expenses. Additionally, a buyer might request closing costs to be paid by the seller. Currently, buyers are asking for the seller to buy down their interest rate.
6. Set Right Price
Listing your selling price too high can backfire. Overshooting can sit your home on the market and leave your money on the table. To price your home right, look at the most recent closings not during the frenzy time period. When the market is changing, it is a challenge to get the pricing correct.
7. Prepare Marketing Tools
Marketing matters to make sure that the right buyers see your home. Today, online marketing is everything! The correct marketing will attract attention from the correct buyers. A comprehensive plan should include local, national and internation marketing.
8. Get Ready for Showings
Get your home market-ready so showings can begin. Always make sure buyers view the home with a real estate professional or have shown you their pre-approval or proof of funds. If you are showing on your own, make sure you are not alone. It is always important to put away valuables and items that are sentimental.
9. Review and Negotiate Offers
When you are selling your home on your own, you have to go toe-to-toe with the buyer, buyer's agent, and home inspector (which is hired by the buyer). Understanding the price is step one however getting the right terms is even more important.
10. Get Ready for the Closing
Prior to closing, the buyer will do a walk thru to make sure the home is the same as when they made the offer. Typically, buyers and sellers will schedule a time to go to meet with the title company to sign the deed and closing statements. Once the closing is complete, the money will be transferred to the seller and the buyer will receive the keys. As a seller, be sure to review the closing documents carefully as well as the fees that have been charged.
There are many challenges that can come up while selling your home and our team is here to make it easy for you.