11 Home Features That Help You Sell Faster
Posted by Lisa Treu on Thursday, June 6, 2019 at 5:30 PM
By Lisa Treu / June 6, 2019
Comment
11 Home Features That Help You Sell Faster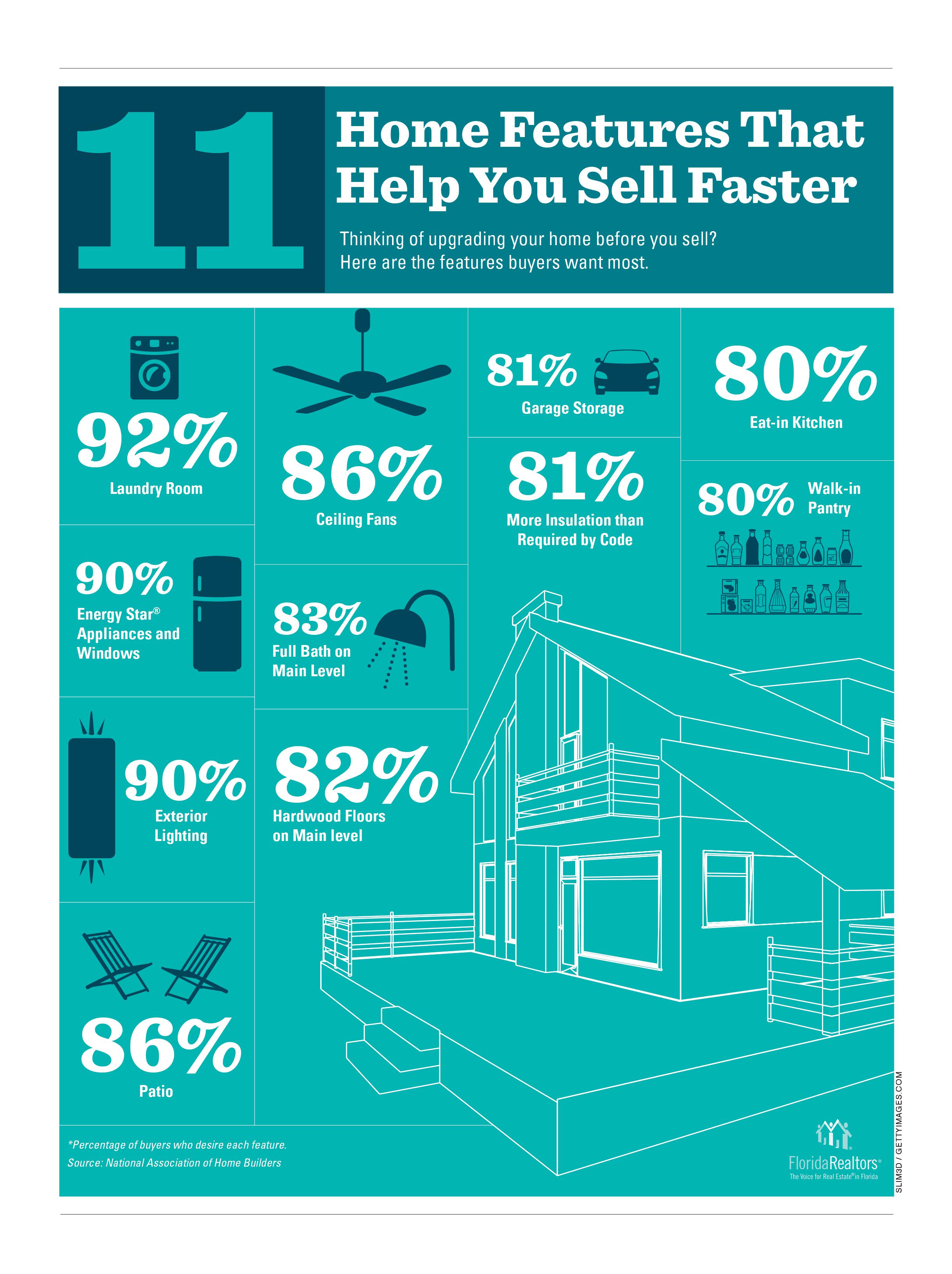 Are you looking to sell your home? If so you will want to take a look at some upgrades that will help you sell faster.
Deciding where to invest your renoation dollars is important to get the best ROi possible. If you own a home, you might want to consider which improvements allow you to sell your home faster. Considering which improvements buyers value is a good step before you start spending your hard earned money. Not all improvements will allow you to get all of your money back so choose wisely
Most home remodeling efforts only increase home values by 50% - 80% of the average project's costs, according to Remodeling magazine's 2019 Cost vs. Value report, most peope do not see the upside. While you may not want to spend the extra money, the cost of not doing anything can be far greater than the small loss you'll experience on any home-improvement projects. Making minor upgrades over time serves a seller massively. These rennovations do not have to be break the bank either. By just keeping the color palette up to date will go a long way. To make the most of your remodeling budget, focus on features that most home buyers really want to see.
Some of the main features that buyers want to see include the laundry room, Energy Star appliances and windows, and exterior lighting. Each number represents the precentage of buyers who desire each feature.
Before you start spending money, give us a call so we can see what makes sense with your situation.
Source: National Association of Home Builders