2018 Profile of International Residential Real Estate Activity
Posted by Lisa Treu on Tuesday, November 6, 2018 at 9:00 AM
By Lisa Treu / November 6, 2018
Comment
Florida's 2018 Profile International Real Estate Update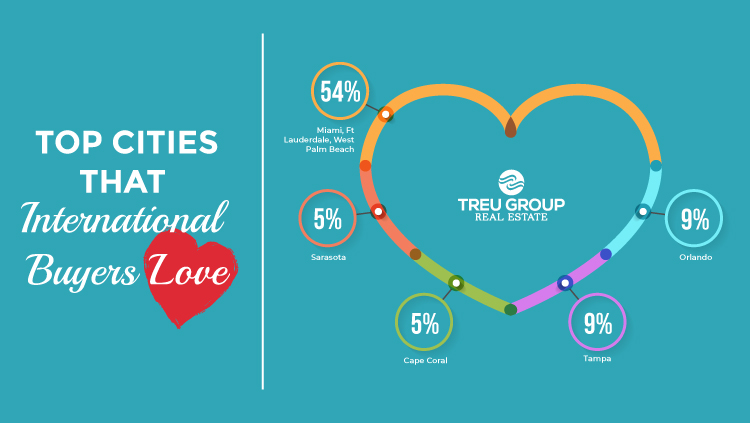 What is the international real estate market doing in 2018? South Florida is such a popular place for buyers from all over the world and the global impact is felt when there are changes. International buyers accounted for 19% of all real estate transactions in Florida based upon dollar volume. This number is down from 21% last year. International buyers state that increased prices, lack of inventory and changes in the exchange rate are a few reasons that they have decided not to purchase a Florida home.
What areas are the most popular for international buyers in Florida? South Florida (Miami, Ft Lauderdale, West Palm Beach) received 54% of all international transactions. Is that a shock? Not really as we have ease of travel, estate properties to select from and plenty to enjoy here. The Orlando area received 9% of the international buyers. Again this makes sense with an International airport and Disney World too. Tampa, St Petersburg, Clearwater had 9% of the international activity.
Impact of the International Buyer
Foreign buyers purchased homes 20% more than the median price of a Florida home. They have a large impact on luxury homes as many desire estate homes or unique properties.
67% of foreign buyers paid cash.
68% of foreign buyers reside in another country. 36% of foreign buyers are from Latin America or the Caribbean, 22% are from Canada, 19% are from Europe and 11% are from Asia.
A little more than half of foreign buyers prefer condos and townhomes versus single family homes. This is due to ease of maintenance and care while away.