2022 Color Trends
Posted by Lisa Treu on Wednesday, March 23, 2022 at 9:00 AM
By Lisa Treu / March 23, 2022
Comment
Color of the Year!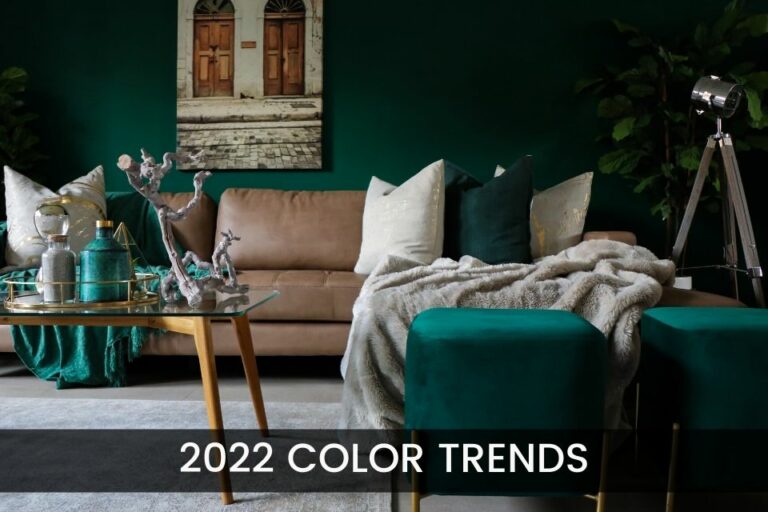 Who decides what will be the color of the year? Each year paint companies attempt to predict the hottest trends in colors. They choose the "Color of the Year" and home designers and builders love to infuse new tones and hues into their new designs and models.
For 2022, Shades of Green will be all the rage. While there is no
consensus about the specific shade of green and the colors range from soft
neutral mists to deep evergreen. All of the sudden style magazines have
green in everything from furniture to fixtures.
Home designers have wasted no time incorporating these new colors in
their styles. Accent chairs in bright bold Seafoam will instantly add a
modern touch to your living spaces. Backsplashes in olives and cypress
create a new ambiance for the kitchen. A soothing color, green can also
create a relaxing environment in a bedroom or bathroom. It is easy to incorporate color trends by adding new linens, towels or towels for a quick uplift.
Paint is also a great way to instantly brighten a room. Take advantage of
the new green colors like guacamole or olive sprig to transform a
neutral-toned room to an interesting, modern space. Doors, kitchen
accents, walls, and furniture are great weekend projects to add green to
your home. Be careful to pick items that can easily be updated as trends change often.
If you're thinking of painting your home in the near future, you might be wondering what color trends will be popular in 2022. While it's always difficult to predict the future, we can take a look at what's happening in the world of design and fashion to get an idea of which colors will be big next year.
The shade of the year is Green! Soft, bright, blue-tones, yellow-toned, and
everything in between. If you're ready to make a change, add a pop of color
in any room and embrace the Shade of the Year.