3 Curb Appeal Updates to Sell for Top Dollar
Posted by Lisa Treu on Friday, June 3, 2022 at 12:00 PM
By Lisa Treu / June 3, 2022
Comment
3 Cost-Effective Curb Appeal Updates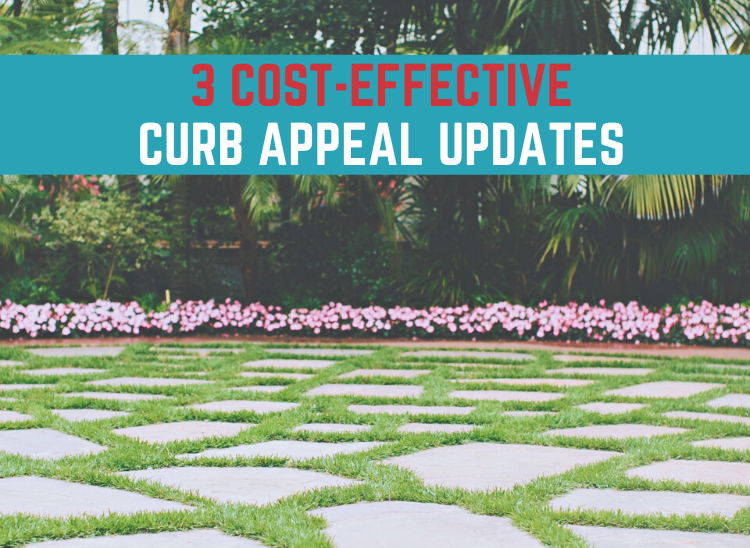 Are you planning to sell your home? We all have heard that you never get a 2nd chance to make a 1st impression. This also is true for your home. When your going to sell, having your curb appeal be the best it can be helps attract buyers online and in-person.
Here are 3 affordable curb appeal updates that will help you sell your home!
Landscaping
A little bit of effort such as trimming shrubs, pulling weeds, adding fresh mulch, having your lawn manicured and adding colorful flowers can go a long way towards making it more attractive to potential buyers. It is always a great idea to go across the street to see how it looks to buyers driving by in their car.
Your Front Door
Take a look at the front door. Does it need a fresh coat of paint? Is the hardware looking old? The front door should be inviting to your home. Using decorations or flowers outside is a nice touch too.
Pressure wash
Finally, one often-overlooked yet highly effective curb appeal update is power washing. Removing dirt, mildew, and other grime from the roof, walls, driveway or sidewalk can make it look well cared for.
A little bit of effort on the curb appeal will allow your home to sell quicker and for more money. If you have any questions or need help getting started, don't hesitate to contact us!