4 Reasons that Can Cause your Deal Not to Close
Posted by Lisa Treu on Saturday, November 4, 2017 at 9:00 AM
By Lisa Treu / November 4, 2017
Comment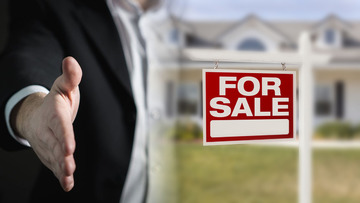 There are 4 reasons that most deals fall apart and many can be avoided. During the Contract to Close Phase (the time between when your offer is accepted and closing) is critical to making closing day possible.
A good general rule of thumb is to first check with your lender before making a change that will impact your financial situation. Better safe than sorry as they say. Here are a few things to consider.
1. Employment - Do not change jobs without getting approval from the lender. A new job may be ok however if you are changing industries or locations it might impact your mortgage approval. Certainly don't quit your job. Thinking that you have your approval and it doesn't matter is a huge mistake. The lender will do a last minute verification of employment and no job means no loan.
2. Getting a new credit line - Don't buy anything on credit unless it has been approved. No cars, no furniture, no balance transfers...nothing. A new credit payment could impact your credit or impact your ratios. Wait until you are closed to buy anything on credit.
3. Unsourced Deposits - Deposits have to be sourced (where they came from) so don't deposit unless it can be sourced easily. Don't put large sums of Cash in an account. It complicates things.
4. Pay bills on time - Be sure that you remain current on all bills. Don't let a late payment impact your approval. Be sure to keep your credit intact.
If you are doing something new in your financial life, ask your lender first. You will have the confidence that you will be able to buy your new home.
We are here to help you take advantage of the opportunity whether you are a buyer or seller. Let us know how we can help. Click here to contact us now!
Treu Group Real Estate is here to better serve our clients and fulfill their real estate needs. To see all homes for sale, click here!