5 Fun Things to do This Weekend in Palm Beach County
Posted by Lisa Treu on Wednesday, July 26, 2023 at 11:00 AM
By Lisa Treu / July 26, 2023
Comment
5 Fun Things to Do this Weekend in Palm Beach County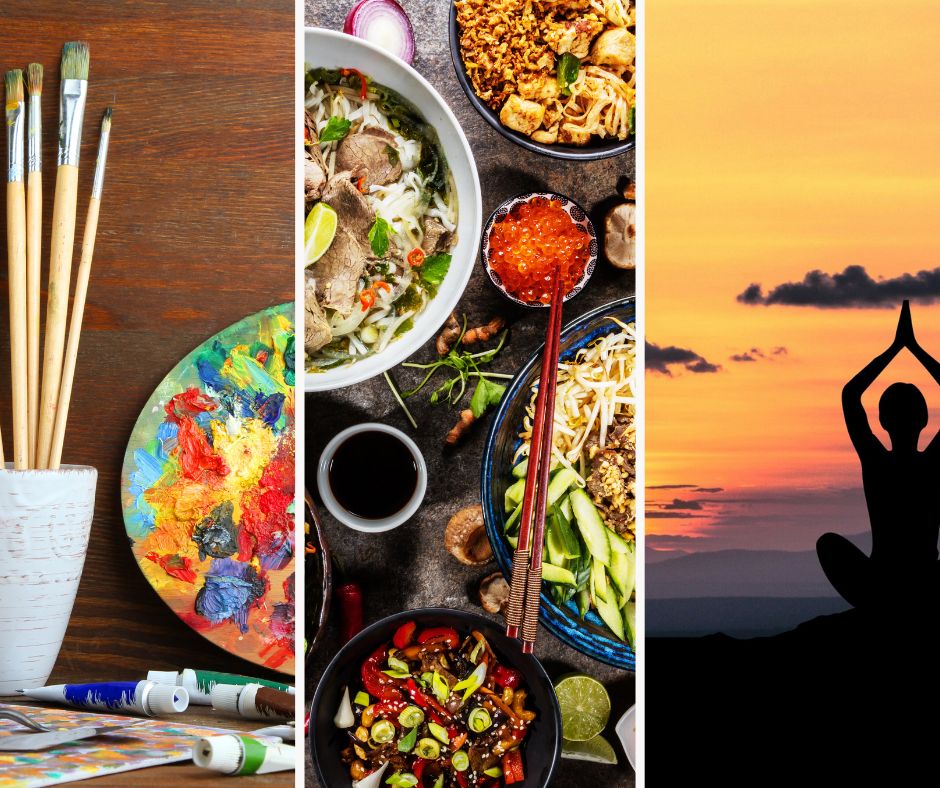 Looking for some exciting weekend plans in Palm Beach County? We've got you covered with a variety of events and activities that will make your weekend memorable. Check out these five fun things to do:
1. Delray Walls Mural Fest - July 28-29
Join us for the FIRST EVER Delray Walls Mural Fest, a celebration of art and creativity! Located in the heart of downtown Delray Beach, this event promises an unforgettable experience. On Friday, July 28, kick off the festivities with a reception and a free concert featuring The Resolvers at the Amphitheater from 6 pm to 9 pm. It's the perfect way to start your weekend with live music and a vibrant atmosphere. Then, on Saturday, July 29, head to the park from 10 am to 6 pm for the main event - live mural painting, music, and vendors. Witness talented artists in action as they transform blank walls into captivating works of art. Don't miss the free concert with Palm Beach Country at the Amphitheater from 4 pm to 6 pm, adding a musical touch to the already exhilarating day.
2. Sunrise Beach Yoga - July 29
Are you looking to start your weekend with a boost of positive energy? Get your weekend dose of Vitamin Sea at The Seagate's sunrise beach yoga class in Delray Beach. Held weekly on The Seagate Beach Club's private beach, the 60-minute morning Vinyasa yoga flow class will help build strength, stamina, flexibility, and concentration. Embrace the tranquil setting of the beach and connect with nature as you flow through invigorating yoga poses. Join the session from 8:00 am to 9:00 am for a rejuvenating experience that will leave you feeling refreshed and ready for the day ahead.
3. Delray GreenMarket - July 29
If you're a fan of fresh produce, local goods, and artisanal products, the Delray GreenMarket is a must-visit destination. Located on the grounds of Old School Square in front of the Cornell Art Museum, this bustling market opens its doors on Saturday from 9 am to 1 pm. Stroll through the vibrant stalls, filled with an abundance of seasonal fruits, vegetables, and unique handcrafted items. Support local vendors and farmers as you explore the diverse offerings and immerse yourself in the community spirit.
4. Delicious Brunch at Le Colonial - July 29
Indulge in a culinary delight at the New Le Colonial in Downtown Delray Beach. Join TheGourmetClub.com for a delightful brunch from 12:30 pm to 3:00 pm, where exquisite flavors and impeccable service await. Allow your taste buds to embark on a journey of delectable dishes, perfectly crafted to tantalize your senses. From savory to sweet, every bite promises to be a treat. The elegant ambiance of Le Colonial provides the ideal setting for a leisurely afternoon of fine dining and delightful conversations.
5. Gulfstream Park's Music in the Park - July 28-30
Experience the magic of Gulfstream Park's Music in the Park, where the finest local homegrown performers take the stage. Enjoy live performances from talented artists who will captivate you with their music and charisma. This weekend-long event is held at the Village Center Stage, providing a picturesque backdrop for the musical festivities. On Friday, July 28, groove to the tunes of Ariel; on Saturday, July 29, let DJ David B set the mood; and on Sunday, July 30, lose yourself in the music of Extasy. All performances are from 6:30 pm to 9:30 pm, making for a perfect evening of entertainment under the stars.
Whether you're interested in art, music, fitness, or indulging in delectable cuisine, Palm Beach County has something for everyone this weekend. Don't miss out on the fun and make the most of your weekend! Contact us today for more information on these exciting events and discover the vibrant lifestyle that awaits you in Palm Beach County.