5 Suggestions for Setting Up a Home Bar
Posted by Lisa Treu on Wednesday, April 7, 2021 at 12:00 PM
By Lisa Treu / April 7, 2021
Comment
5 Suggestions For Setting Up A Home Bar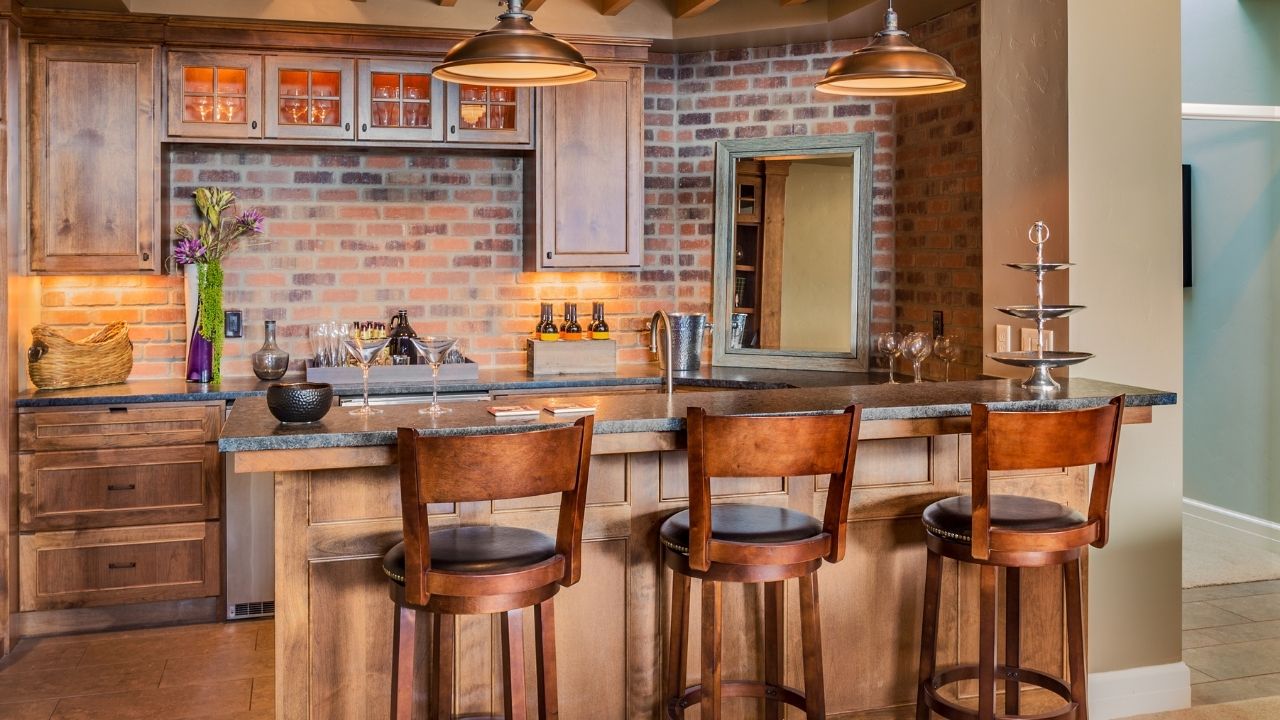 The events of 2020 have impacted a large number of businesses, prompting permanent and temporary closures of many of our favorite establishments, including the bars and restaurants. The neighborhood bar has always been a great place to catch up with friends, watch sports, and unwind after a long day at work.
Many people have taken advantage of their free time at home to focus on home improvement projects. Consider including or upgrading a home bar in the mix. Pinterest is a great platform to look for inspiration when creating your home bar. Making simple changes can have a significant effect so make sure you plan it accordingly.
Moody Paint - Using a rich, masculine hue, carve out an unused nook and paint it. Consider an old speakeasy, complete with dark wood and dim lighting.
Elegant Seating - Build a lounge-style atmosphere with barstools or a bistro set if your room allows it. The feel of a bar would be enhanced by a black or wood finish.
Stock Up - The right equipment and ingredients are important for a great bar. Shakers, muddlers, and corkscrews, for example, are available in a range of designs from retailers. Don't forget about the booze and mixers.
Open Up - Your theme will be highlighted by open glass shelving. Instead of decanters, show the liquor bottles themselves to save money.
Make It Portable - If you don't have enough room for a bar, there are a number of bar carts that will not only suit your style but also encourage you to go where the party is.
Try creating a home bar if you've completed your weekend honey-do list. It is a great time to update your space by trying something new. Since we are all spending more time at home, we become more appreciative of our surroundings, we can use this time to make some of the changes we've been wanting to make.