5 Things to Remember When Making Your Best Offer
Posted by Lisa Treu on Tuesday, November 30, 2021 at 12:30 PM
By Lisa Treu / November 30, 2021
Comment
5 Things to Remember When Making Your Best Offer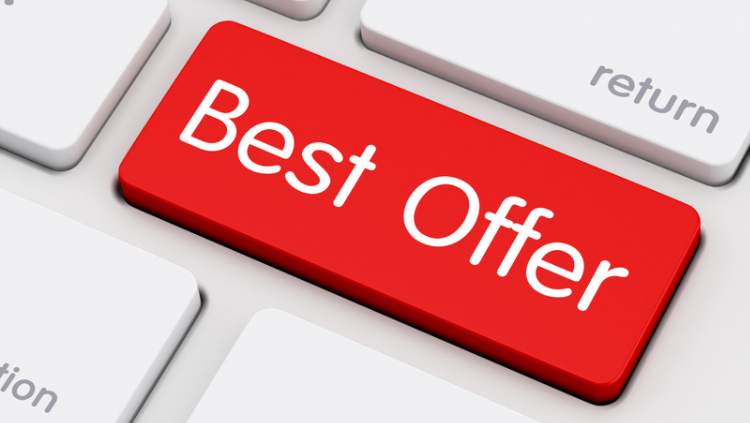 Standing out as a homebuyer in today's real estate market can be very challenging, especially if you're buying in a competitive market. It's normal to witness multiple offers scenarios and bidding wars due to the shortage of great homes for buyers to buy and the high demand of buyers. If you're buying your home this fall, you'll want to stand out from the crowd and take every advantage to get your dream home.
Here are the things to remember when making your best offer:
1. You Should Know Your Budget
Before planning to buy your dream, knowing your budget and what you can afford is important. Getting pre-approved for a mortgage will tell you how much you can afford to borrow and it can help you search for homes within your price range. It can also help you strategize on how you're going to make an offer. Being pre-approved for a loan can give sellers confidence that you have the ability to fund and close the deal compared to the other buyers who don't have it. This allows you to show the seller that you're a serious buyer.
2. Prepare Yourself to Move Fast
In today's competitive housing market, houses go really quickly especially when mortgage interest rates are low. The time factor really matters when you're competing with other buyers on the same property you love. When your chosen home is in a hot market, staying on top of the market and moving quickly are the keys to winning it. As soon as you've found a property you like, prepare all the needed documents with the help of your agent and submit your best offer as soon as possible.
3. Hire a Real Estate Professional
Always be sure to work with a trusted real estate professional who is known for top-notch communication and negotiating skills. Working with an experienced professional gives you insight into what sellers may be looking for in an offer and strategies to help your offer stand out from other buyers. The success of your homebuying journey mostly depends on them. Having a real estate professional you trust and feel comfortable with can make your home buying journey much easier.
4. Make a Strong and Fair Offer
When buying a home in a hot housing market, always strategize on how you're going to make the best offer. Most of the homes often sell for more than their list price when multiple buyers bid on the same property, that's why it is important to craft your best offer to stand out and always make sure you only buy a property that you can afford. A skilled agent helps you make a strong and fair offer in this competitive market. They can help you understand the market value of your chosen home, the latest trends in the area, and the current demand of buyers.
5. Understand your Seller's Needs, But Don't Waive Important Contingencies
When making an offer, always keep both your best interest and the seller's interest in mind. Always understand your seller's needs, but don't waive important contract contingencies like the home inspection. Contract contingencies are the conditions a buyer set that the seller must meet for the purchase to be finalized. You should resist waiving the home inspection especially if it's in a hot market or if the home is being sold 'as-is'. Waiving the home inspection gives sellers less worry because they won't pay for repairs, but costs buyers stuck in a contract with uncover house problems they can't afford.
In today's competitive housing market, it's more important to make a strong offer when buying a home and always work with a local real estate professional to make sure your offer stands out from other competitors. If you want to increase your success in buying a home in South Florida, Treu Group Real Estate can help you buy your dream home and help you win over multiple offers. Treu Group Real Estate is known for its top-notch communication and negotiating skills here in South Florida. Let's get started today.