6 Reasons why you should sell your house after divorce
Posted by Lisa Treu on Friday, August 9, 2019 at 11:00 AM
By Lisa Treu / August 9, 2019
Comment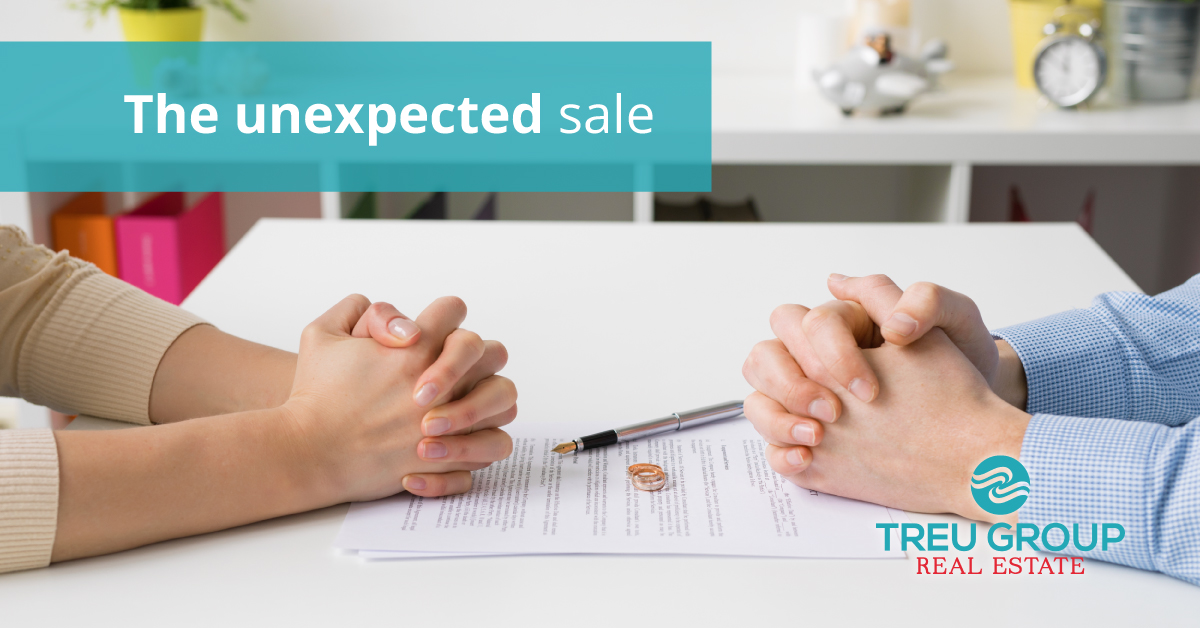 6 Reasons why you should sell your house after divorce
"Bad things do happen; how I respond to them defines my character and the quality of my life. I can choose to sit in perpetual sadness, immobilized by the gravity of my loss, or I can choose to rise from the pain and treasure the most precious gift I have - life itself." - Walter Anderson
Many say home is where the heart is, a home is a place where you feel comfortable and safe. The emotion that you have with your house is strong. It is where your kids grew up, with pencil marks on the walls reminding of their past, it is where you had many happy hours and memories.
Despite all this, every journey has its ups and downs, junctions and stoppages. When life sets new challenges for us, we should accept it wholeheartedly.
After the divorce, we feel shaken from inside, as if life turns upside down on us. Now we have to manage alone, take tough decisions in life. And one among many decisions is selling the home you lived all your life.
But we have emotions running against us even at the thought of selling our homes. This article will talk to you all about how and why you should cope with the emotions that stop you from selling your house.
Its time to move on
No one understands the importance of family home better than the family that has grown up there. Hundreds of memories keep flushing in the mind.
But, you need to move on in life, you have been through a divorce, right now you may be struggling in your personal life and the expenses of your house will burden you more. Moving on after selling off your house, will give you more financial independence to make your life smoother.
"Every day is a new day, and you'll never be able to find happiness if you don't move on." - Carrie Underwood
Don't rush it
Take as much time as it is necessary and feasible. It may take even months to conclude to sell your house, but that is ok as long as you are clear with your move.
Getting over the blame cycle
Many questions flood in our mind when thinking about the fate of house after divorce e.g. How are you going to find shelter without the house, How you are going to do this all alone? Focussing on these questions and trying to find answers is just keeping you in the past. The more you wander over it, the more pain you experience, this pain only gets worse. The only way out is to leave the questions then and there, cheer up and move on towards the future.
Most people just follow the 'Think, Speak and Repeat' principle. They criticize their present and past circumstances and focus on if, could and would only.
Rather than following this principle, start thinking about the future, about how you can make it good and better than today. Thinking about the present day will only bake your misery recipe. If you can control what you say to yourself then only you can go ahead and control your life as well.
"Getting over a painful experience is much like crossing monkey bars. You have to let go at some point in order to move forward."
You are NOT Broken
People refer to the divorce homes as broken.that is not the case. It is up to you to create a meaning of your family unit.
If you refer or look at your family as broken, then your children and parents will feel the same. This can have a profound effect on how they imagine their own future. You and your children can grow happily, honoring each other and moving on.
"Your smile will give you a positive countenance that will make people feel comfortable around you." Les Brown
Define for yourself the new family structure and how having this way is going to serve you now and in the future. Since you have a new family structure now, you will have different expenses and needs, but your big home expense won't let you plan and save for your future and for your kids. Selling your house at a good market price and living in your parents' home for the time being or in a small rented apartment may help you in downsizing your large expenses by at least half.
Now let me jump to the financial aspect of selling your home.
The house that you are living in has more or less became a burden over you because of the fact of 'Lesser Income and similar expenses'.
Since there is only one bread earner in the family, the income has become less of what it used to be, but the expenses are pretty much the same. A large share of your income goes away in loan payment and other household needs, nearly 40 to 60%.
If you are refinancing the house, it will be a tough process. The burden of refinancing moves from two persons to one. Hence, the cost of maintenance of the house is expensive.
Moreover, I will recommend you to take advice from a financial expert and real estate agent to know the value of the house in the market. They will guide you better on the finances part.
You will have thoughts of keeping the house for Kids.
Emotionally driven people, don't sell their house but manage the large expenses because they want some stable place for their kids. This may only work in some cases, but not always.
Your house is already taking away a large portion of your earnings out of your pocket, therefore you will not be able to save for your kids' future and their college expenses when they grow up. Apart from this, other emergency requirements, paying back the debts and saving for retirement plans will remain hangings when you don't start saving today.
Moreover (God Forbids), in case of emergency coming in your way and you are in need of money, you will be forced to sell your home at a very low rate. You will not be able to get the proper value for your house.
Ultimately, it is you who has to decide and take the final call of whether selling the house solves your problems or not. I would advise you to look at all the different sides of the issue and not just get carried away with the emotional part.
"You can't make decisions based on fear and the possibility of what might happen." ? Michelle Obama
Want to learn more? Check out our informational video series at realestateaftersplt.com.