7 Things to Avoid Before Closing on Your New Home
Posted by Lisa Treu on Tuesday, September 14, 2021 at 12:37 AM
By Lisa Treu / September 14, 2021
Comment
7 Things to Avoid Before Closing on Your New Home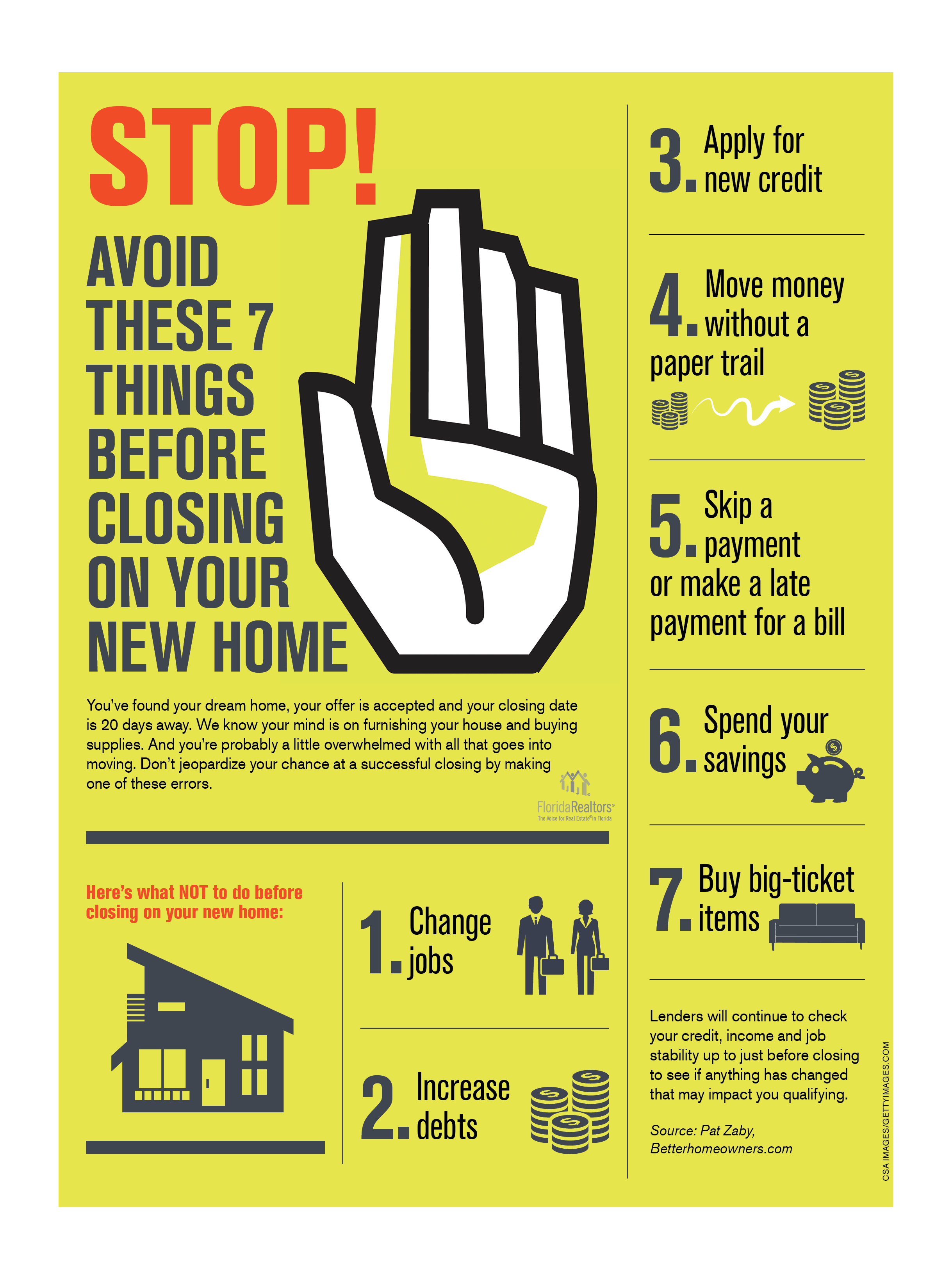 Closing on your new home is the most exciting milestone for every home buyer. Once you've found your dream home, the next step is to become pre-qualified on your mortgage. After your offer is accepted, you'll wait for your closing date before the keys are finally handed over. At this stage, we know you are fantasizing about furnishing your home and tempted on buying new furniture, decorations, and all the stuff you need when you move to your new home. But while waiting for that closing date, don't risk your chance of making these errors.
Here's what NOT to do before closing on your new home:
1. Change jobs
2. Increase debts
3. Apply for new credit
4. Move money without a paper trail
5. Skip a payment or make a late payment for a bill
6. Spend your savings
7. Buy big-ticket items
You should know that lenders will continue to check your credit, income, and job stability up to just before closing to see if anything has changed that may impact your qualifying. Just wait and don't panic to avoid falling at the finish line.