A Guide To Virtual Appointments
Posted by Lisa Treu on Friday, April 3, 2020 at 12:00 PM
By Lisa Treu / April 3, 2020
Comment
A Guide To Virtual Appointments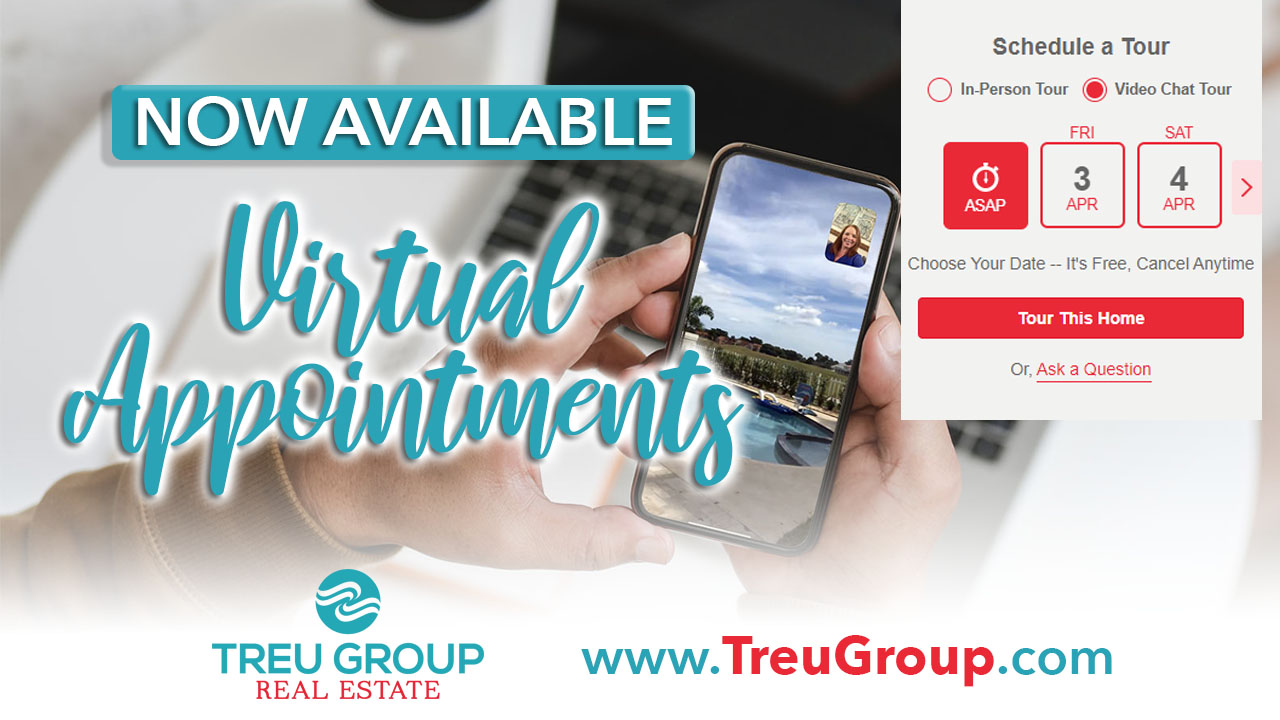 Real Estate has been impacted by Covid-19 like so many other businesses in the United States. The COVID-19 pandemic in Palm Beach County has caused Treu Group Real Estate to explore how we serve our buyers and sellers while keeping our team and clients safe. Real estate is typically a people business and that means it relies on close interaction. One of the Company's attitudes is that we will not take a no when a yes is possible. "If one door closes, another one opens"? Here at Treu Group Real Estate, we will be opening that door of opportunity and that is Virtual Appointments and Showings.
How Does Virtual Work?
A Virtual Appointment is perfect for the initial buyer or seller consultation. We can do everything that we normally would do in person online. Our clients are loving them. We can do virtual showings and even open houses. This allows our buyers and sellers to still continue with their goals while staying safe at home.
The rest of the process is easy as well. You can sign contracts electronically from the comfort of your home. We suggest a zoom call to review the documents together.
From the first meeting to closing, we have thought out the steps to make it easy and safe.
Who is ready to discuss the next step to buying or selling your home?
Let us know how we can help!