Best Brunch Spots in Palm Beach County
Posted by Lisa Treu on Thursday, December 29, 2022 at 12:00 PM
By Lisa Treu / December 29, 2022
Comment
Dine at Palm Beach County's Best Brunch Spots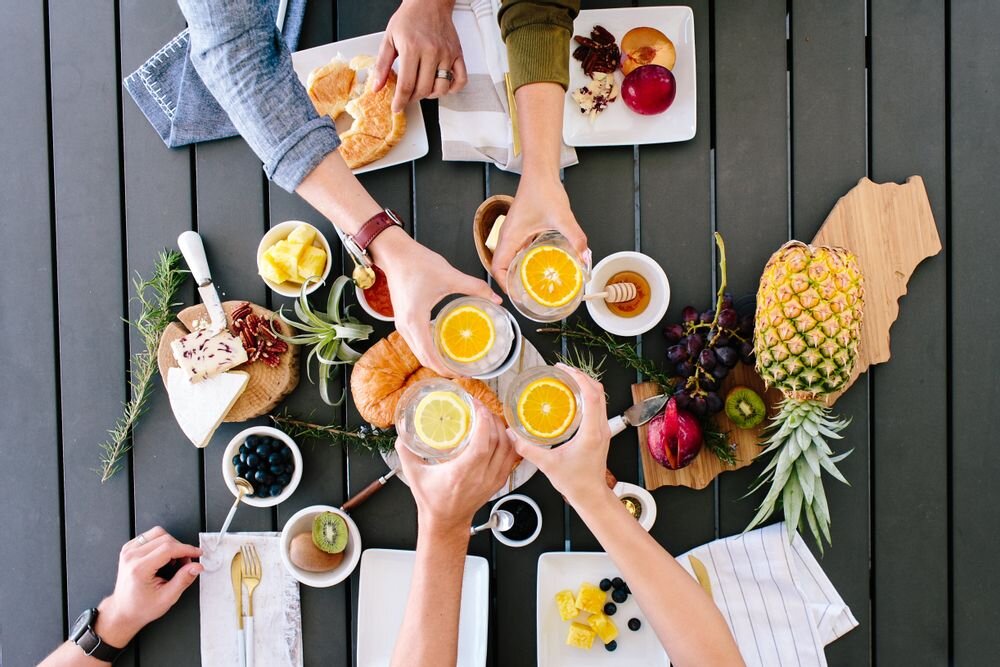 If you are to ask people which meal is their favorite, you will most likely hear "brunch". There is no other time of the day that brings people together as much as the meal in between breakfast and lunch time on a weekend morning does. If you are looking for some best brunch spots near you, Palm Beach County has variety of options where you can enjoy your brunch meal with your friends and family during a nice warm weather.
Delray Beach
If you want a contemporary American food menu inspired by fresh, clean, and organic eating, dine it at Lulus Cafe and Cocktails located at 189 NE 2nd Ave, Delray Beach, FL 33444. On Saturday and Sunday, they offer bottomless cocktails for $20 (What a deal)!! They have great brunch food such as overnight oats, eggs benedict, steak and eggs, French Toast, and much more!
The Office Delray (201 E Atlantic Ave, Delray Beach, FL 33444) is a modern American Gastropub, that welcomes beer drinkers and wine lovers, and foodies. On Saturday and Sunday's, they offer bottomless mimosas, Bellini's, spritz, margaritas, and Bloody Mary's! They also have great brunch food such as omelets, avocado toast, breakfast burritos and many more!
For brunch spots with a view, Deck 84 is located at 840 E Atlantic Ave, Delray Beach, FL 33483 and serves great signature cocktails with a beautiful waterfront view. They have great food including their smoked salmon BLT, caprese avocado toast, smoked brisket hash, omelets and more!
There is also an elevated, open-air dining room highlighted by granite, authentic artwork, and magnificent woodwork by the beach in Cafe Luna Rosa, 34 S Ocean Blvd, Delray Beach, FL 33483, that features a variety of benedicts, waffles, salads, and breakfast sandwiches. They also have great cocktails and drinks!
Boca Raton
Enjoy a Craft Beer Bar & Kitchen featuring 42 Craft Beers at Tap 42, 5050 Town Center Cir, Boca Raton, FL 33486. This brunch spot was among the first concepts in South Florida to combine signature architectural design with a chef-driven menu and craft beer and cocktail beverage program. They have great food and a very upbeat brunch atmosphere with a DJ playing music.
Also, check out The Standard Cuisine and Cocktails at 187 Via De Palmas, Boca Raton, FL 33432 where you can also enjoy salads, flatbreads, burgers and sandwiches and more. They offer $15 bottomless mimosas with purchase of an entree.
Anyone who loves traditional Italian cuisine will love Louis Bossi's Ristorante, Bar, and Pizzeria at 100 E Palmetto Park Rd, Boca Raton, FL 33432. This restaurant serves pasta, bread, pastries, cookies, and gelatos, all of which are made fresh every day in house. They have a great brunch menu and amazing cocktails. It is located in the heart of Mizner, defiantly a place to check out!
Another Italian cuisine to check out is Saquella Café at 410 Via De Palmas, Boca Raton, FL 33432. They make everything fresh in house, from braising our own roast beef, roasting our vegetable antipasti, and making their own pesto. They have a great brunch menu including breakfast combos, eggs benedict, bruschetta, omelets and sweets. They do bottomless mimosas for $16 all day every day!
Rebel House is located at 297 E Palmetto Park Rd, Boca Raton, FL 33432. This brunch spot serves with influences and ingredients from all over the world. Rebel House has great food and drinks. They have great empanadas, salads, eggs Florentine, stuffed French toast and more! They do bottomless for $15!
West Palm Beach
There are a ton of brunch spots options to choose from in The Breakers Palm Beach located at 1 S County Rd, Palm Beach, FL 33480 - from authentic Italian fare, flavorful Asian dishes, fresh catches and creative cocktails, to comfort food with a hint of nostalgia.
For casually-elegant eatery with housemade pasta, wood-fired pies & other Italian fare, plus a full bar, don't miss out Grato at 1901 S Dixie Hwy, West Palm Beach, FL 33401.
You may also want to check out Hullabaloo at 517 Clematis St, West Palm Beach, FL 33401, a great Italian restaurant that serves cocktails & brews and great food. There is a cool, vintage Airstream camper on the patio, you should check out!
RH Rooftop Restaurant West Palm is an elegant, rooftop destination offering an array of classic American dishes & wine amid scenic views at 560 Okeechobee Blvd, West Palm Beach, FL 33401.
Boynton Beach
You can have a small and personal indoor dining at Secret Garden Cafe (410 E Boynton Beach Blvd, Boynton Beach, FL 33435) and enjoy the soup of the day, salads and sandwiches, croissant, and with vegan menu choices.
Or you can visit a lively waterfront spot specializes in island-influenced seafood, with live music & outdoor seating at 739 E Ocean Ave, Boynton Beach, FL 33435, Banana Boat. They have great cocktails and smoothies!
Prime Catch, located at 700 E Woolbright Rd, Boynton Beach, FL 33435, is a great spot with Intracoastal views, a broad wine list & outdoor seating. They have great sandwiches, entrees, breakfast & well-known desserts. They have great drinks such as their Watermelon Spritzer with Gray Goose.
Jupiter
Check out 1548 US-1, Jupiter, FL 33469 for great wine & cocktails in airy-chic surrounds at Lynoras Jupiter. They offer bottomless Bellini, Mimosa, or Peroni's. They have great food options like risotto funghi & egg, Nutella stuffed French toast, short rib skillet and more!
The local eatery of Lighthouse Diner at 1510 US-1, Jupiter, FL 33469 that offers upmarket diner fare in a charming space with retro-decor details. They have great homemade pies and mixed berry jam; you need to try them when you go!
The Royal Cafe at 75 E Indiantown Rd, Jupiter, FL 33477, offers an array of eats & American comfort fare. For sandwiches, salads & pizza with outdoor seating. This is a great hidden gem, but make sure you bring cash. They do not accept credit cards. They have great food and drinks!
If you're looking for some of the best brunch spot for you and your loved ones, Palm Beach County has something for everyone. Don't forget to check them out!