Best Places To Eat On The Water in Palm Beach County
Posted by Lisa Treu on Tuesday, March 28, 2023 at 10:30 AM
By Lisa Treu / March 28, 2023
Comment
Dine With A View In Palm Beach County!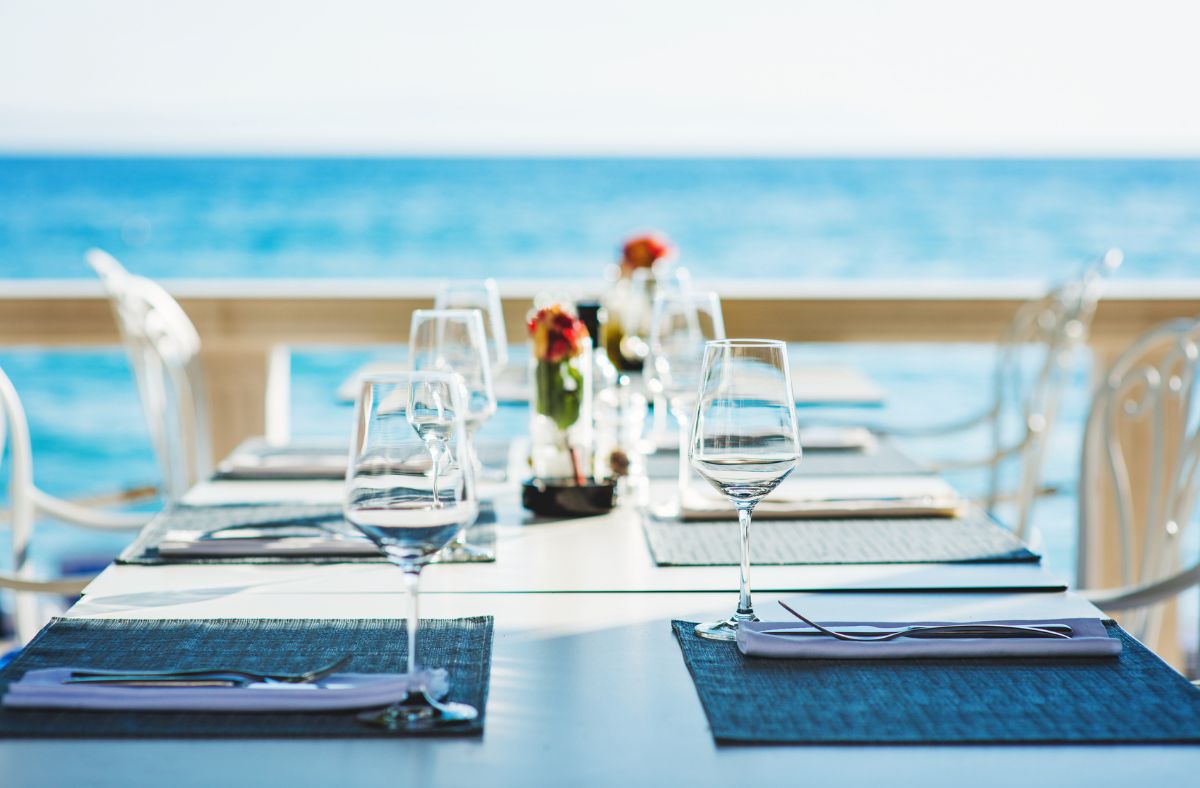 If you like eating and the waters, then you will love Palm Beach County!
Palm Beach County has a variety of options to dine on the waters. Here are the restaurants you can check out with your friends and family.
Jupiter
Jetty's Waterfront Restaurant at 1075 N Hwy A1A, Jupiter, FL 33477 is one of South Florida's most popular restaurant for 25 years and is a family-friendly restaurant with views of the lighthouse & a menu of just-caught seafood. You can also dine in at Sinclairs Ocean Grill at 5 N Hwy A1A 1st Floor, Jupiter, FL 33477 wherein it features sophisticated dining room overlooking the Jupiter Beach Resort's pool serving area-sourced seafood.
If you are craving for traditional New England seafood classics, including lobster rolls, check out Chowder Heads located at 2123 South, US-1, Jupiter, FL 33477. Or if you prefer Caribbean food & drinks in a casual, island setting with deck & beach seating, you can go to U-Tiki Beach at 1095 N Hwy A1A, Jupiter, FL 33477.
West Palm Beach
Overlooking the ocean, the Seafood Bar at 1 S County Rd, Palm Beach, FL 33480 offers freshly caught seafood & a lengthy wine list. If you can't get enough of the seafood fest, check out Leo's Crab Shack at 2501 N Dixie Hwy, West Palm Beach, FL 33407 for their live blue crab, garlic snow crab, shrimp, lobster tail, dungeness crab!
If you want an innovative cuisine and live entertainment in an elegant, expansive dining room, the Paddlock Restaurant at 1111 N Congress Ave, West Palm Beach, FL 33409 might be ideal for you.
Boynton Beach
Two Georges at the Cove in 728 Casa Loma Blvd, Boynton Beach, FL 33435 is a lively destination offering seafood classics & cocktails with waterfront views. It serves up the freshest food, booze, and views! And Banana Boat at 739 E Ocean Ave, Boynton Beach, FL 33435 is seen as a landmark "anchor" to the restaurant and nightlife scene of Boynton Beach. You can enjoy your seafood from your appetizer to your entrees, and even has a gluten-free menu option.
If you want another seafood spot with Intracoastal views with a broad wine list, Prime Catch at 700 E Woolbright Rd, Boynton Beach, FL 33435 is a go-to. I love that they have so many ways to take the view in while eating. The cabanas are adorable and Prime Island is the perfect place to have a coctail or dinner.
If it's great american food that you're after, try The Shack at 1017 N Federal Hwy, Boynton Beach, FL 33435. It is a family-style restaurant and serves Rib Dinner that comes with sides!
Delray Beach
Boston's on the Beach is located at 40 S Ocean Blvd, Delray Beach, FL 33483 with longtime choice for sports fans, offering live music & seafood in a busy spot overlooking the surf. Or if you want pub food & frozen drinks at a casual tiki bar with a huge, sandy patio and views, you can visit Sandbar.
Deck 84 is also a stylish American spot with views of the Intracoastal, a hopping bar, weekend brunch & outdoor seats in 840 E Atlantic Ave, Delray Beach, FL 33483. For an all-new culinary experience, Drift, 10 N Ocean Blvd, Delray Beach, FL 33483, features five distinct social and dining spaces inspired by a love of sailing and adventure and serves from Artisan Cheese Board, Spicy Morrocan Hummus, to Beef Tenderloin.
Boca Raton
For a pet-friendly resto, you can dine in and book at Waterstone Resort and Marina, 999 E Camino Real, Boca Raton, FL 33432, with balconies with lake views, the bright, contemporary rooms offer custom-designed beds, flat-screen TVs, minifridges and free WiFi. Or you can visit SeaSpray Inlet Grill, the only restaurant in Boca Raton where the public can dock their boat and dine.
Enjoy the waterview of Palm Beach County not only when going to the beach, but while eating too!