The #1 Feature Home Buyers Want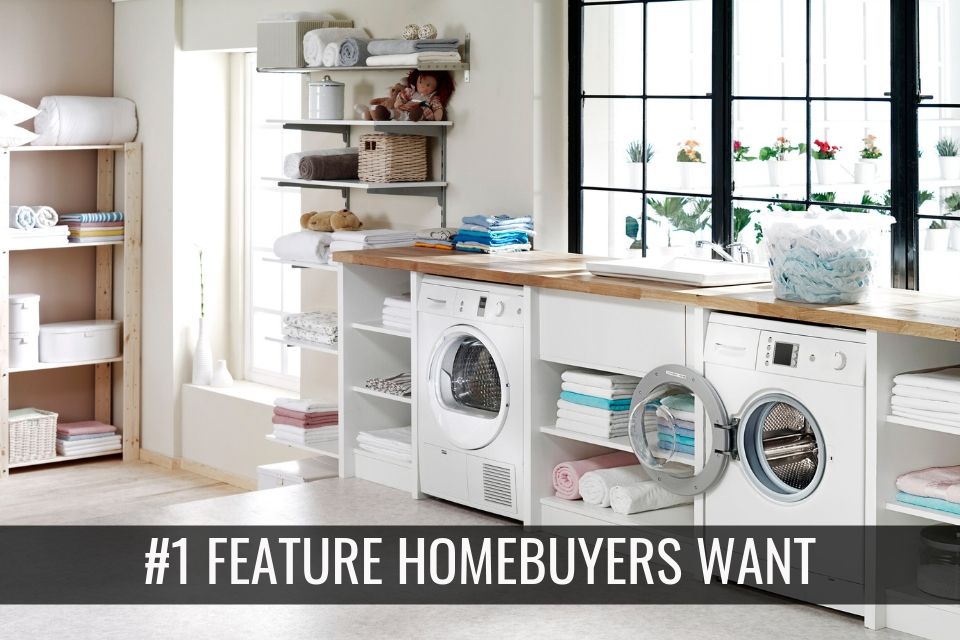 What Do Buyers Really Want?
Not all homebuyers are the same. Home sellers and listing agents across the country spend a great deal of time and energy trying to determine what different home buyers want. They graze over magazines and read blogs to learn what is the #1 feature they can add or enhance to ensure home buyers find their home irresistible.
The National Association of Home Builders' released a 2019 home trend and buyer preferences report which cited a surprising and very practical answer – laundry rooms. In the report, 91% of those surveyed stated that having a separate laundry room was essential in their new home. Recently, this home feature is adding great value to the property for sale and has is a sure buyer-magnet.
Laundry rooms have become...