Exterior Projects that Provide the Greatest Return
Are you deciding what outdoor renovations or projects you should do to your home? Well think long term, if you are eventually going to sell your home what renovations will hold their value and give you the greatest return? Take these suggestions into consideration when you are thinking to improve your yard. You want your house to sell for the most so put in the renovations that will allow you to do so.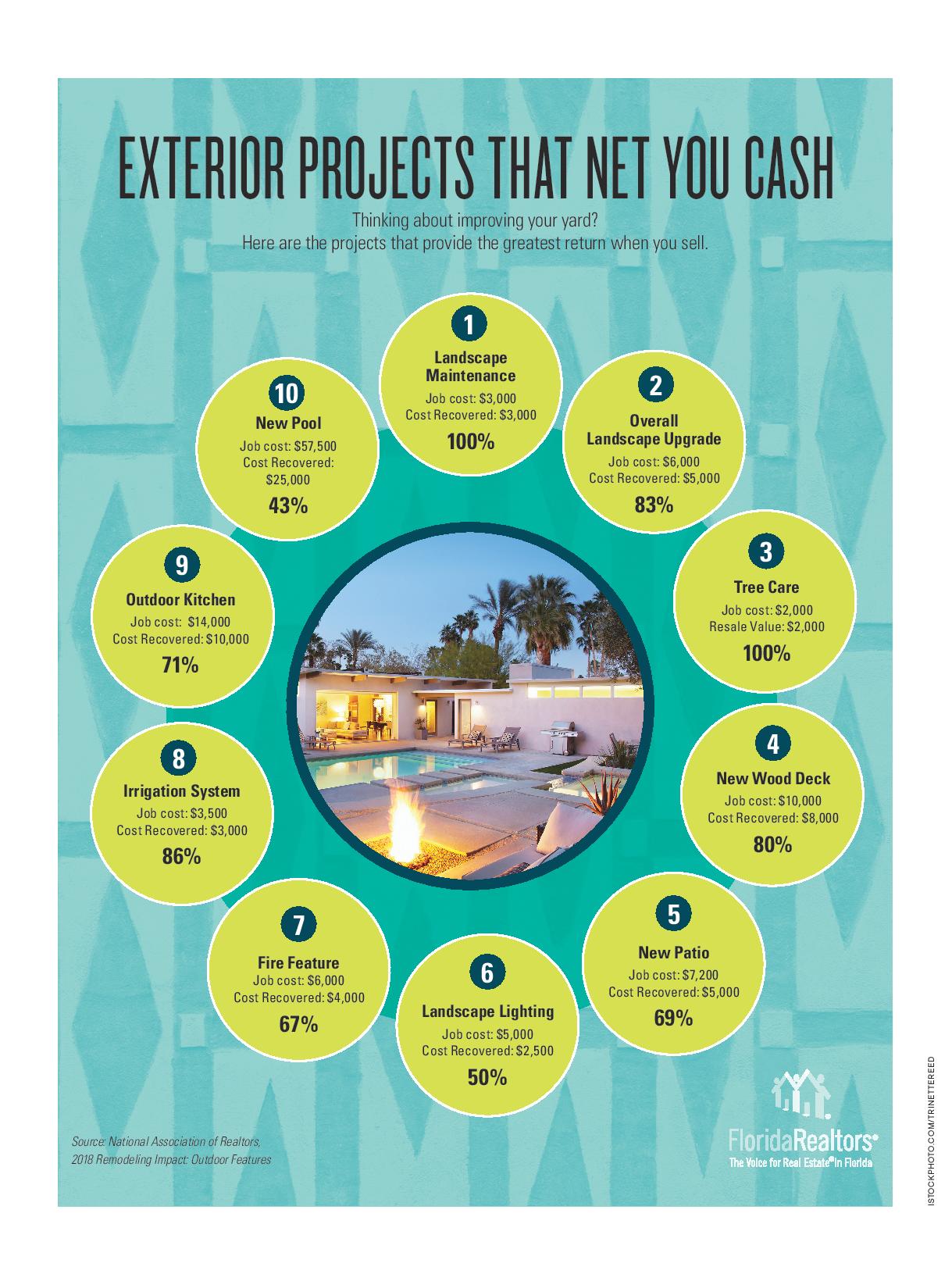 As you can see most projects lose their value overtime. Choose the renovations that you feel will be best for your house and that will benefit you in the long run.
...