Cinco de Mayo in Palm Beach County
Posted by Lisa Treu on Saturday, April 30, 2022 at 8:00 AM
By Lisa Treu / April 30, 2022
Comment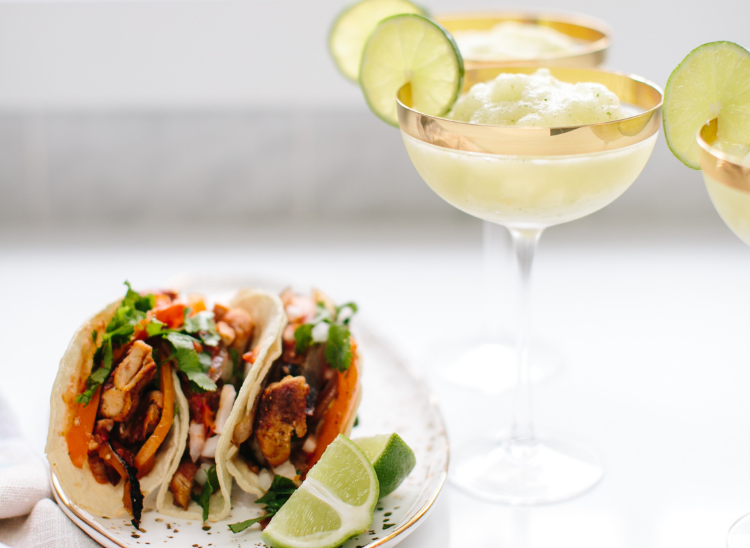 Cinco de Mayo is a time where everyone can celebrate. There are many places In Palm Beach County to participate in the festivities. Mexican restaurants will be the obvious choice for many as they will have the party going on for sure. Here are a few of our favorite places to check out.
Avocado Cantina
Avocado Cantina is gearing up for its first Cinco de Mayo, and everyone is eagerly anticipating all the delicious food and drinks that will be on offer. This Yucatan-inspired restaurant and bar, which was recently opened in Palm Beach Gardens, is known for its wide range of tasty tacos, as well as its impressive selection of tequila cocktails. With DJ-spun tunes provided by renowned DJs Adam Lipson and Julz, there will be plenty of great music to go along with Avocado Cantina's delicious offerings. So mark your calendars and get ready to celebrate this fantastic Mexican holiday at Avocado Cantina!
Batch Gastropub
Looking for a refreshing and fun place to enjoy at Cinco de Mayo? Look no further than Batch Gastropub's in West Palm Beach, where you can sip on their famous Entourage cocktail – a pineapple and jalapeño-infused tequila concoction that is sure to hit the spot. Perfect for celebrating the holiday, this delicious drink will only cost you $5, a fraction of its usual price tag of $12.50. So whether you're out with friends or just kicking back solo, be sure to stop by Batch this Cinco de Mayo and experience their delicious entourage for yourself!
Calaveras Cantina
Calaveras Cantina is the perfect place to celebrate Cinco de Mayo in Jupiter! The Cinco de Mayo lineup includes mariachi serenades from 6 to 9 p.m., DJ music from 5 p.m. to midnight, and Chihuahua races. They're putting up a big tent for the occasion, so there will be plenty of space to dance the night away! Drink specials include $4 Coronas, $8 Cinco margaritas and $10 palomas. And if that wasn't enough, Dwayne 'The Rock' Johnson is offering to pay for your guacamole if you buy a drink! So come on down to Calaveras Cantina and celebrate Cinco de Mayo in style! They also have a Boca Raton locaiton.
Duke's Tacos and Margs
Duke's Tacos and Margs is the perfect spot to celebrate Cinco de Mayo! They'll have live music on the patio by the Leafy Greens Band from 5 to 8 p.m., and free house margaritas for women from 7 to 10 p.m. at the bar. In addition, Duke's is offering happy-hour drink deals all day until 6 p.m. (7 p.m. at the bar). During those hours, all drinks regularly priced $14 or less will be offered at half-price. Drinks more than $14 will be discounted by 25 percent. On the menu, expect creative, Americanized tacos with fillings that range from rib-eye cheesesteak to Southern fried chicken tender to vegan bratwurst with caramelized onions and sauerkraut. So come on down to Duke's Tacos and Margs this Cinco de Mayo for some delicious food, drinks, and fun!
Rocco's Tacos
Rocco's Tacos will be celebrating more than on Cinco de Mayo. They will be making a party starting from May 1st in Boca Raton, Delray Beach, West Palm Beach and Palm Beach Gardens.
Starting on May 1st, Rocco's Tacos locations are offering special deals and drink specials to help you kick off the holiday festivities. For example, during Saturday brunch, you can take advantage of the Margaliters deal for just $25. This deal will be available through Wednesday, so there's plenty of time to take part in the fun.
There are also great deals on mezcal drinks from Monday to Tuesday, and an endless tacos deal on May 4th that comes along with some equally tempting drink specials. Finally, Cinco de Mayo arrives on May 5th with energetic DJ-mixed music that is sure to get you into the party spirit. So whether you're looking for a fun day out with friends or want to enjoy a delicious meal while celebrating this exciting holiday, Rocco's Tacos has everything you need!
Southern Kitchen and Tap
Southern Kitchen and Tap is putting a Southern American spin on the Mexican holiday Cinco de Mayo. There's a pig roast planned and a related "Southern Piggy Taco" special. And the cocktail special: Moonshine and Agave Margaritas. The Southern Piggy Taco features smoked pork, Southern-style pimento cheese, and pickled onions on a flour tortilla. The Moonshine and Agave Margarita are made with moonshine, agave nectar, fresh lime juice, and orange liqueur. Southern Kitchen and Tap will be open from 11:00 am to 2:00 am on Cinco de Mayo.
Viva La Playa
This month, Viva la Playa is celebrating Cinco de Mayo with a day full of festivities and fun! Throughout the day, you can stop by the beachfront restaurant for free tequila tastings, beer samples, live music, and lawn games. With its great location right on Lake Worth Beach, Viva la Playa offers incredible views of the waves along with a wide selection of Latin American-inspired cuisine from chef/partner Jeremy Hanlon. Whether you're in the mood for some fresh seafood dishes, shareable bites, or more creative cheffy creations, there's something for everyone at Viva la Playa. So don't miss out on this exciting celebration - make your reservations today! Viva la Playa - we guarantee you'll have a blast!
Where are you planning to celebrate Cinco de Mayo?