College and Real Estate
Posted by Lisa Treu on Thursday, March 5, 2020 at 9:00 AM
By Lisa Treu / March 5, 2020
Comment
Real Estate Investing in College
Millenials are on the move as they dominate the first time home buyer category. What does this mean? This simply means more millennials are entering the homebuying phase of life and they are doing it early. They are realizing that homeownership is definitely within their grasp especially now with the exciting change in the lending process and the affordability improving.
This is great news for building your wealth and starting early can help improve your financial standing. The return on the investment when you start early is something you can take advantage of so it's important that you have a great team of professionals helping you prepare and find a program that best suits your needs. We are talking about having a strategy to consider buying a home during college or if you have a child entering college instead of paying the high costs of dorms, apartments, etc.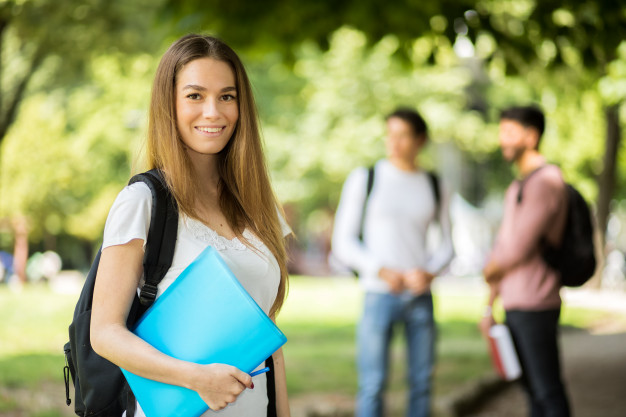 Where to start
The first thing is to find a home that you can afford. It's doesn't have to be your dream home right away. It's important to be realistic, and get a program that will enable you to slowly move your way up as you build your equity.
The good news with the current change in the lending process is that there are loan programs specially made for parents with college students or college students themselves. There are programs that enable you to buy a home with as little as 3% down which is pretty impressive.
Another strategy is finding a great property, for example, a 3-bedroom home, managing and having the other rooms rented so basically your child can live there for free and your mortgage payment is being paid down by your tenants. The opportunities are limitless!
Benefits
One of the greatest benefits of investing in real estate as early as now will help you or your child be more responsible, involving them in the home buying decision, being equipped with financial knowledge, and start working on growing their equity in the real estate path.
When to start
This all could happen before it's time to renew their dorm next semester. It could all start with a consultation, speaking with lenders, getting pre-approved and then, it's just a matter of finding the right property to fit your needs. Instead of writing that hefty check for a dorm, you can invest that into a downpayment.
Let's start building your strategy today. This is a great opportunity to let pass! Being in college and with all the expenses does not prevent you from buying and owning a home. There are many possible steps in a real estate transaction but it doesn't have to be confusing. The Treu Group Real Estate is dedicated and passionate to help you along the way. To understand your best course of action, let's get together today to ensure you have a trusted advisor who will help you feel confident, help you build your wealth early and accomplish your homeownership goal.
Let us know how we can help!