Do's and Don'ts of a Kitchen Remodel
Posted by Lisa Treu on Wednesday, February 16, 2022 at 9:00 AM
By Lisa Treu / February 16, 2022
Comment
Are you Ready for a New Kitchen?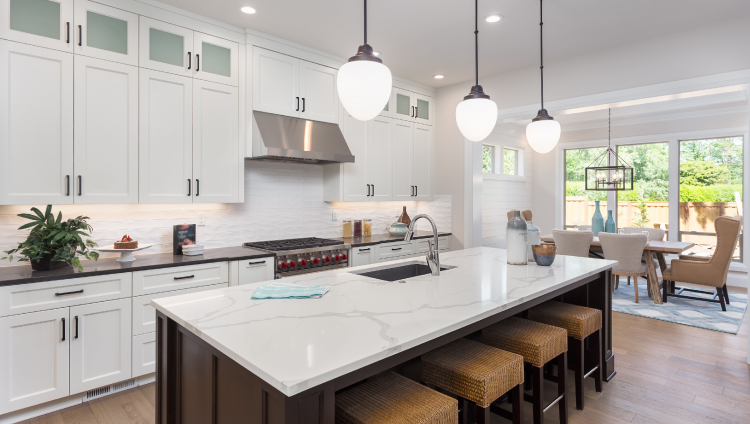 Many homeowners and buyers are wanting an updated kitchen so where do you begin? It can be a major expense and a bit of a mess however most people feel it is worth it all.
Where do you start?
Step #1
Take a look at the kitchen and see if you need to do a full kitchen renovation or a refresh. If your cabinets and the layout are good, then maybe new countertops, backsplash and appliances might be all that you need.
Or maybe you want to improve the flow and you would be best to start fresh.
Step #2
Focus on the design and the layout so that it fits your style and the cooking plans. Do you love to entertain? Would an island or two be appealing? Designers suggest placing the island 2 ½ - 3 feet from the counters. Would a wine cooler be a welcome addition? Maybe having two dishwasher would be attractive.
Step #3
Obtain estimates and interview contractors. Make sure all of the details are listed correclty and specifically.
Step #4
Select all of the final touches such as lighting and cabinet hardware. The details help to pull it all together.
A beautiful kitchen is the centerpiece of the home. Whether your remodel is a complete do over or weekend DIY project, follow these tips for the perfect result you want.