Easter Brunch In Palm Beach County
Posted by Lisa Treu on Tuesday, March 28, 2023 at 12:30 PM
By Lisa Treu / March 28, 2023
Comment
Easter Brunch In Palm Beach County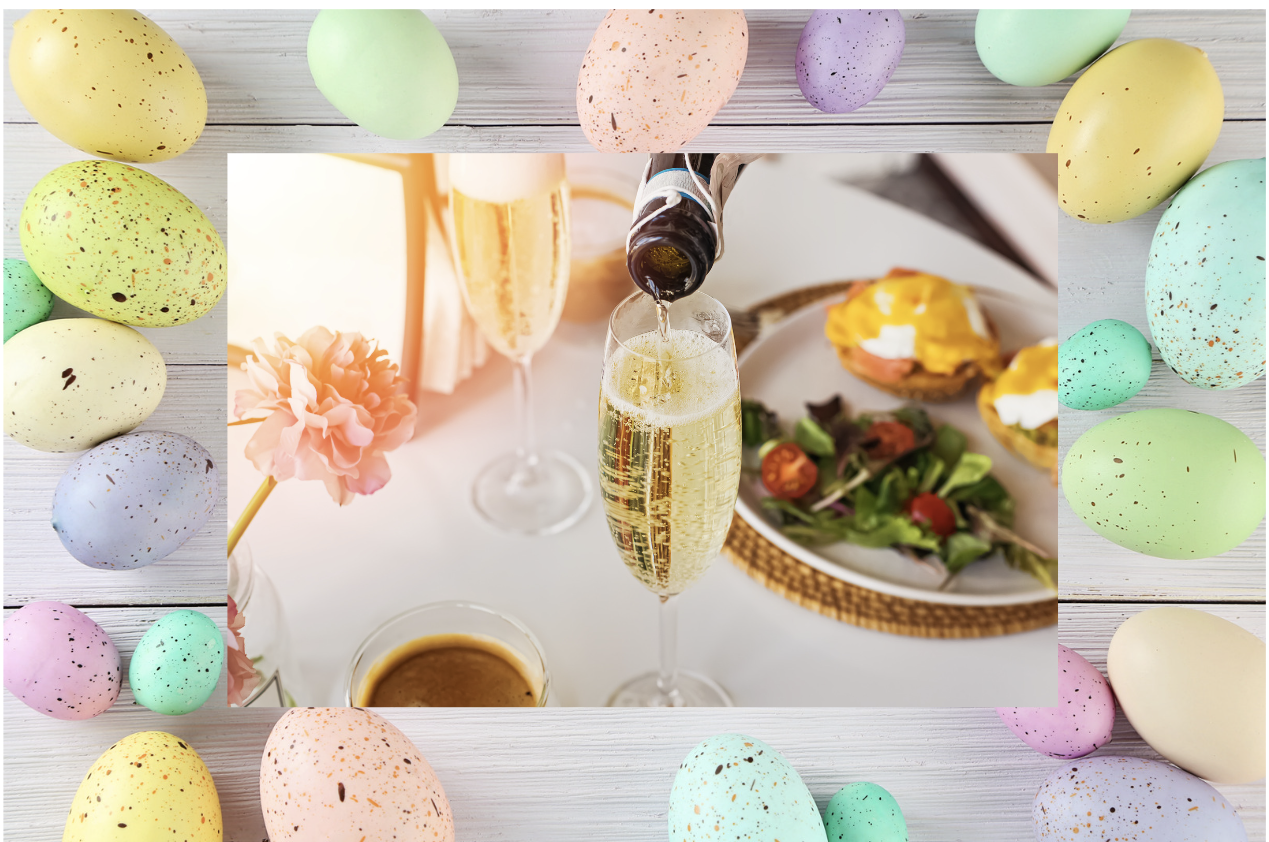 The Easter Bunny is coming to town and it's time to start planning for a festive Easter brunch! Palm Beach County has some unique options when it comes to brunching over the holidays, and we've put together a list of the best places to enjoy Easter brunch.

1. Café Boulud – Located at the historic Brazilian Court hotel and featuring a traditional 3-course brunch, Café Boulud serves up a delicious menu of French-American brasserie cuisine that's sure to satisfy any Easter celebration.

2. Cafe Bamboo – Serving up inventive cuisine in a tranquil atmosphere, Cafe Bamboo is a great option for Easter brunch. Enjoy a full breakfast buffet, or for something special delve into the chef's special brunch menu featuring over a dozen different dishes.

3. The Breakers – Palm Beach's iconic resort features an elaborate brunch experience. Enjoy a vibrant atmosphere with outdoor seating as an option. You will love starting brunch with all of your favorite like Belgian waffles, eggs benedict and specialty omeletes. This is only the beginning as you will want to save room for the fresh seafood, a sushi selection, domestic caviar station and carved prime rib. However it does get better with over 30 decadent decadent desserts to choose from to end your culinary experience.

4. Bunker - Bunker is one of the hippest brunch spots in Palm Beach County. Craft all your favorite brunch classics in their unique setting, plus their spin on traditional favorites like French Toast stuffed with cream cheese and fresh strawberries.

5. Max's Grille – Boca Raton's upscale bistro offers an unrivaled dining experience complemented by seasonal specials. You can enjoy Easter Brunch, from their a la carte menu that features a variety of egg dishes, seafood, and craft starters. There is something that everyone will enjoy.
6. The Addison- If you are looking to make Easter Brunch an event, the Addison is the place to be. They have a 5 star buffet style brunch in Boca Raton surrounded by Addison Mizner architecture and stunning trees and fountains in the courtyard. There are activites for the entire family to enjoy with music and the Easter Bunny making an apperarance. Reservations are available starting at 11:00am.
7. River House- Located in Palm Beach Gardens, River House has great food and drink specials with stunning views of the intracoastal waterway. They have a perfect brunch menu including homemade donuts (yum), eggs benedict, salads, all of the classics and much more!
8. Meat Market- The Meat Market in Palm Beach has great steak, fish and other meats. They also have unique cocktails and a great atmosphere. For Easter brunch you can get a specialty meal!
9. Vic and Angelo's- Located on the Atlantic Ave in Delray Beach, has great food and is in a great location. They have a lot of brunch items and many different drink selections. They are located next to Throw Social which has live music and entertainment!
10. Lynora'a- Located in Boca Raton, Palm Beach Gardens and West Palm Beach, they have great food, as well as a fun and upbeat atmosphere. If you are looking for mix and match bottomless drinks, this is the place for you!
When it comes to Easter brunch, Palm Beach County has something for everyone. From seafood to French-American cuisine to a variety of traditional brunch favorites, finding the perfect spot to enjoy Easter brunch is easy with these ten favorite Brunch places in Palm Beach County.