Flavor Palm Beach September 2023
Posted by Lisa Treu on Wednesday, September 6, 2023 at 11:00 AM
By Lisa Treu / September 6, 2023
Comment
🍽️Flavor Palm Beach 2023🍴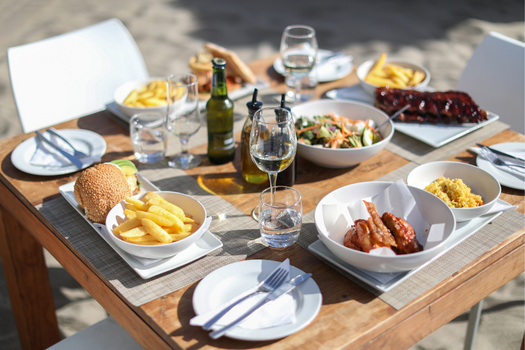 Calling all food enthusiasts, flavor fanatics, and dining devotees! September is about to become the most delicious month of the year, thanks to the eagerly awaited Flavor Palm Beach event. Get ready to embark on a gastronomic adventure that spans The Palm Beaches, showcasing over 50 restaurants and an unparalleled array of flavors that will leave you craving more.
🌟 Flavor Palm Beach: A Foodies Adventure 🌟
From the sun-kissed shores of Jupiter to the vibrant streets of Boca Raton, Flavor Palm Beach has curated a culinary journey like no other. Whether you're seeking a romantic waterfront dinner or a fun-filled date night, these restaurants have something for every occasion. Prepare to experience an explosion of tastes, textures, and aromas that will take your dining escapades to new heights.
🍴A Journey Through Palate Paradise🍴
Whether you're a self-proclaimed food connoisseur or someone who just appreciates a good meal, Flavor Palm Beach offers an extensive selection of dining experiences. From farm-to-table delights to international inspirations, every restaurant on the roster tells a unique flavor story. Take your pick from the diverse options, and prepare to be transported to palate paradise with each bite. This is your oppotunity to visit a new hot spot or one of your favorites, or both.
📅 Mark Your Calendar and Get Ready to Feast! 📅
The excitement kicks off in September, and with over 50 participating restaurants, you have a whole month to indulge and explore. The only question left is: How many amazing flavors can you experience in a month?
So, how can you be part of this sensational feast?
Step 1: Look for the list of participating restaurants. You can find the restaurant participants here: https://www.flavorpb.com/restaurants
Step 2: Pick your favorites and make reservations because you wouldn't want to miss out.
Step 3: Embark on a culinary adventure like no other as you relish specially curated menus and deals that are just too good to pass up.
So, get your appetite ready and prepare to embark on a culinary journey like no other during Flavor Palm Beach. The adventure begins, so clear your calendar and get ready to savor the extraordinary!
In the midst of this September's culinary fiesta, why not double your dining delight by indulging in both the rich flavors of Delray Restaurant Month?