Freedom Summer: Tax Free this coming Sunshine Season
Posted by Lisa Treu on Thursday, June 1, 2023 at 12:00 PM
By Lisa Treu / June 1, 2023
Comment
Save Money and Have Fun this Summer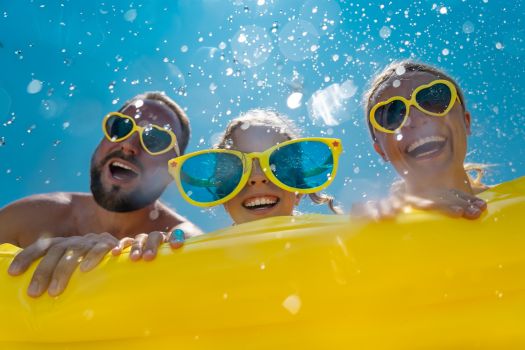 The "Freedom Summer" tax holiday spans from now until September 4th. During this period, Floridians can enjoy tax exemptions on a wide range of activities and items, including:
Live Events: Tickets for live music events, sporting events, fairs, festivals, ballets, plays, or movies held now through December 31st are eligible for tax-free purchases. This is an excellent opportunity to catch your favorite artists in concert, cheer for your sports teams, or immerse yourself in cultural performances.
Museums and State Parks: Entry to museums and state parks, including annual passes, is exempt from sales taxes. Explore the rich history, art, and natural wonders of Florida without worrying about additional costs.
Gym Memberships: If you're looking to stay fit and active this summer, take advantage of the tax break on gym memberships. Join a fitness facility or renew your existing membership without the burden of sales taxes.
Outdoor Equipment: Planning a camping trip, fishing adventure, or beach day? Items such as bait or fishing tackle, camping lanterns, flashlights, tackle boxes or bags, water bottles, and more, are eligible for tax-free purchases. Gear up and make the most of Florida's stunning landscapes and outdoor activities.
Pool and Water Accessories: From pool floats and inflatable chairs to snorkels, goggles, and swimming masks, you can enjoy the tax break on various recreational pool and water accessories. Dive into summer with these fun and essential items.
Sports Equipment: Children's athletic equipment designed for individuals 12 years old or younger, including sports gear like helmets, is eligible for tax-free purchases. Encourage your kids to stay active and participate in sports.
Camping Gear: Planning a camping trip? Look for tax-free deals on items such as sleeping bags, portable hammocks, camping stoves, collapsible camping chairs, and more. Explore Florida's stunning natural landscapes and create lasting memories under the stars.
Outdoor Grills: If you enjoy outdoor cooking, this tax holiday is the perfect opportunity to purchase gas or charcoal grills without paying sales taxes.
Benefits of the "Freedom Summer" Tax Holiday
The "Freedom Summer" tax holiday offers several advantages to Florida residents:
Savings: By exempting sales taxes on a wide range of activities and items, the tax holiday allows residents to save money while enjoying the best of what Florida has to offer. It reduces the financial burden and makes recreational activities more affordable for individuals and families.
Stimulated Tourism and Support of Local Businesses: The tax holiday stimulates locals to play tourist and supports local businesses, including entertainment venues, museums, parks, and recreational equipment suppliers.
Enhanced Quality of Life: With tax-free access to cultural events, outdoor adventures, and fitness facilities, the tax holiday enhances the quality of life for Florida residents.

Enjoy the best Florida Summer Sun and Fun!