Fun Things for this Holiday Season
Posted by Lisa Treu on Tuesday, December 1, 2020 at 12:00 PM
By Lisa Treu / December 1, 2020
Comment
Fun Things For This Holiday Season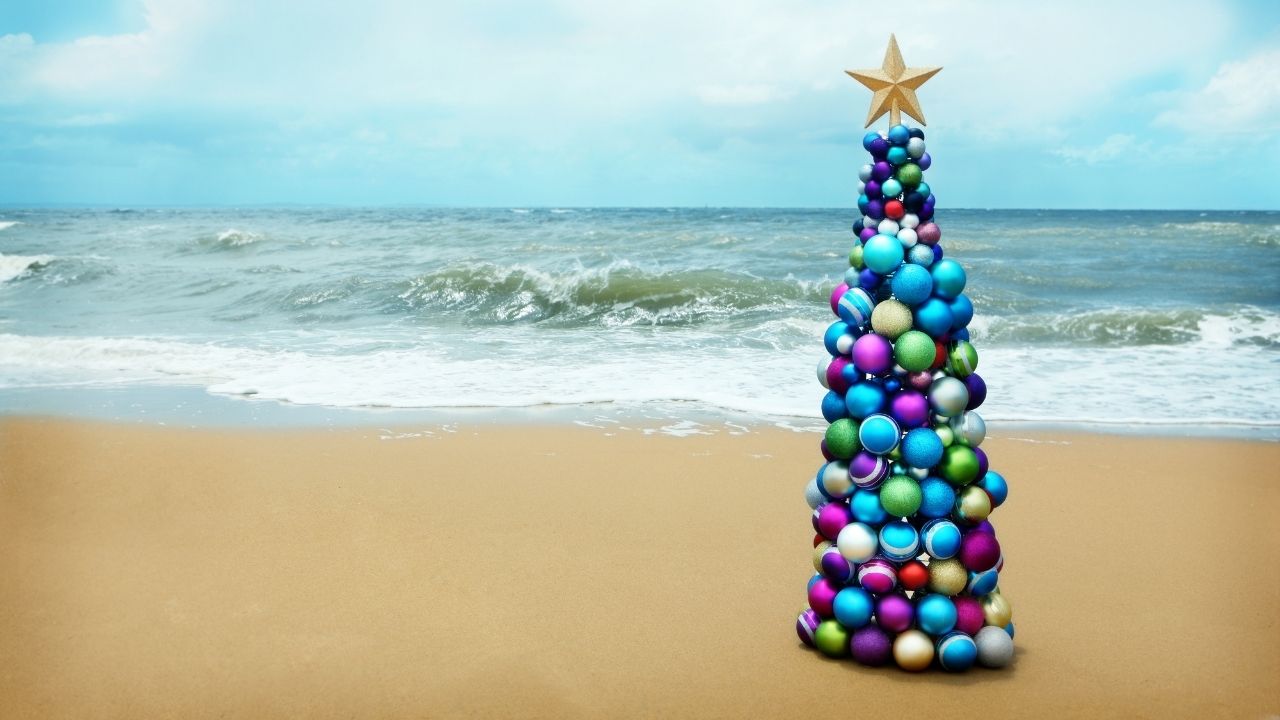 It is the holiday season in Palm Beach County and there are many fun things to enjoy safely. Palm Beach County has the most exciting and beautiful holiday events that you can experience this holiday season in South Florida. No matter what holiday you celebrate, whether it's Christmas or Hanukkah, everyone has one agreed-upon idea: there's something magical about finally getting to celebrate the most anticipated holiday of the year. From the twinkling lights to the elaborate dinners, there's just always something to love about this holiday.
Although some of the holiday parties, concerts, and events have been canceled, there are still many options to celebrate this year in Palm Beach County. You can still expect and experience a month-long celebration with festivals happening every single day and night.
Here's a list of our favorite ways to get into the holiday season in Palm Beach County.
Boca Raton
1. Sanborn Square Christmas Tree - Christmas in Boca Raton starts with the lighting of the 25-foot-tall holiday tree in Sanborn Square. The holiday tree in Sanborn Square will be glistening with 7,500 lights beginning on November 21 throughout the New Year.
2. Performances at Mizner Park - Do you enjoy watching amazing performances? Head down to Mizner Park to see a spectacular 25-minute animated performance at the 47-foot tall tree every 5:30 PM, 6:30 PM, 7:30 PM, and 9:30 PM daily starting on November 21st to January 1, 2021. Boca Raton's holiday "iTree" will be featuring 32,000 PVC branches, colorful ornaments, and 25,000 LED lights.
3. Free Family Programs to celebrate Hanukkah at PJ Library - On the second night of Hanukkah on December 23, you can bring friends, family, or kids over to PJ Library for an annual community celebration. You can enjoy fun programs that are intended to inspire a love of Judaism, reading, crafts, and storytime at 5:30 PM. It will be followed by a giant Menorah lighting and a lot of musical entertainment for people of all ages.
Boynton Beach
1. Breakfast with Santa - The City of Boynton Beach will be hosting breakfast from 9 AM to 11 AM on December 12 at the Boynton Beach Senior Center. Santa and his elves will be there as well as holiday crafts that will be sure to delight children and kids at heart! There will be a registration fee of $15 for Boynton Beach residents and $19 for non-residents. Kids ages 18 months and below are free and there will be a pre-registration required. You can contact (561) 742-6640 or email [email protected] to register.
Delray Beach
1. 100 ft Christmas Tree - Christmas in Delray Beach officially begins with the lighting of the 100 ft Christmas tree from November 20 until January 1st. Unfortunately this year due to COVID-19, the tree interior will be closed to the public. You can still enjoy the outside of the Christmas tree where you can have a magical experience by looking at more than 15,000 LED lights that comes with a variety of different ornaments. The tree has been named as one of the Best Christmas Trees in America.
2. Very Merry Monday - Delray Beach is the perfect destination for Very Merry Mondays. Very Merry Monday starts every Monday from November 30th to December 21st from 4 PM to 7 PM. Very Merry Monday in Delray Beach takes place in a different DDA (Downtown Development Authority) neighborhood each Monday and aims to provide an opportunity for each neighborhood to provide visitors with an extraordinary holiday experience. This event will also include a Secret Santa Raffle. You can earn raffle tickets by simply bringing in a toy for the Delray Beach Toy Drive.
Very Merry Monday Schedule:
11/30: East Atlantic Avenue Stroll (Swinton to 6th Avenue)
12/07: West Atlantic Stroll (I95 to Swinton)
12/14: Beachside Stroll (6th Avenue to A1A)
12/21: Pineapple Grove Stroll (NE 2nd Avenue and North)
3. Holiday Window Decorating Contest - Every year during the holiday season, Delray Beach hosts a Holiday Window Decorating Contest where businesses are creating gorgeous displays in their windows and throughout their store. You can stroll downtown and vote for your favorite store that has the best decoration for the people's choice award. A panel of judges will also vote for the other categories.
Aside from these exciting events, the DDA (Downtown Development Authority) place different gorgeous decorations throughout the entire Delray Beach. You can enjoy a beautiful Sphere tree with twinkle lights, 26-holiday wreath display, Pineapple painter palette displays, and much more.
Palm Beach
1. Palm Beach Holiday Boat Parade - A Florida holiday looks a little different where we trade in the snow for the sand and the water. The 26th annual flotilla of decorated holiday boats will motor in the Intracoastal Waterway from 6:00 PM to 8:00 PM on December 5. The Palm Beach Holiday Boat Parade will begin at North Palm Beach Marina and ending at the Jupiter Inlet Lighthouse. There will also be a Zambelli traveling fireworks display that will head up the line of boats!
2. Christmas at Whitehall - You can also enjoy self-guided tours and shopping for unique Hanukkah and Christmas gifts at the Henry Morrison Flagler Museum store in Palm Beach. "Under the Sea", "Florida Tropical", and "Chinoiserie" will be this year's theme. There will also be special nighttime hours have also been added to the schedule from December 20 to December 23.
West Palm Beach
1. Christmas at the Waterfront - The City of West Palm Beach is bringing back "Sandi" which is the 700-ton sand tree for the ninth year beginning on December 5. You can also enjoy light shows and music from 6:00 PM to 10:00 PM daily through December 31 next to the 35 ft tall tree in Sandi Land. Bonus, Santa Claus will also be available for photos sitting in a 6 ft tall lifeguard chair, offering a safe distance for everyone.
2. Rosemary Square - You can enjoy photos with Santa Claus all season long under the Wishing Tree which is a 32 ft banyan tree with lots of LED lights from 6:00 PM to 8:00 PM daily until December 31. There will also be a series of holiday music performances will include live music on both Christmas Day and New Year's Eve.
Here are other fun events and activities to do in Rosemary Square:
Daily: You can also enjoy "snow" that falls from the tree, light shows at 6:30 PM, 7:30 PM, and 8:30 PM
12/05: Holiday Pup Party for your dogs from 5:00 PM to 8:00 PM
12/05: Ornament Decorating Workshop by Sarah LaPierre from 1:00 PM to 2:00 PM
12/12: Ugly Sweater Brunch from 11:00 AM to 3:00 PM
12/13: Edible Rosemary Wreaths classes at The Garden Shoppe
12/04 and 12/05, 12/11 and 12/12, 12/18 and 12/19: Gift-wrapping with Rosemary Square's signature wrapping paper and $5 per gift will be donated to United Way
3. Countdown to Hanukkah - There will be a celebration that will be led by the Jewish Federation of Palm Beach County called "Countdown to Hanukkah" that will take place from 1:00 PM to 4:00 PM on December 22 at Rosemary Square. You can enjoy free events which will include a latke bar with toppings and sufganiyot (Israeli jelly donuts), arts and crafts, live music entertainment, dancing, photos with Mr. Dreidel and Ms. Menorah, face painters, balloon artists, and so much more. There will also be a gift wrapping station for your holiday gifts.
4. Palm Beach Zoo & Conservation Society - Guests can enjoy themed areas with 1 million eco-friendly lights and extravagant holiday displays from 6:00 PM to 9:00 PM on December 5-6, December 11-13, December 18-23, January 1-3, and January 8-9 which will include eating s'mores by the fire and holiday cookies decorating!
5. Okeeheelee Park - This is a perfect way to safely experience holiday decoration. There will be a drive-thru holiday light display presented by Lights 4 Hope Inc. which will feature fun music and animated characters. The proceeds from its ticket sales will be donated to local children in hospitals and families in need which will take place every Friday, Saturday, and Sunday through December 27.
No matter what holiday you celebrate, may your bellies be full and your hearts happy. Things might be a little different this year however we are committed to making our December joyful and full of love. Happy Holidays!