GreenMarket in West Palm Beach is Back
Posted by Lisa Treu on Friday, November 12, 2021 at 12:30 PM
By Lisa Treu / November 12, 2021
Comment
GreenMarket in West Palm Beach is Back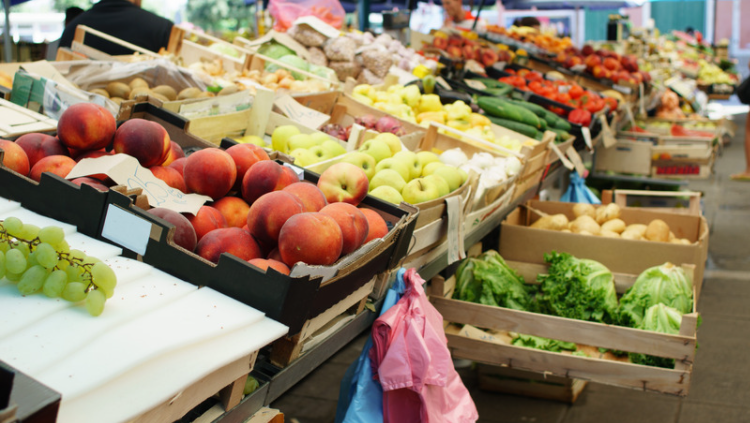 Today, GreenMarket is celebrating its 27th season for being nationally recognized as the #1 farmers market in the U.S. by the popular Reader's Choice poll of USA TODAY 10 Best. West Palm Beach GreenMarket is the only farmer's market in Florida included in the top 20! The Reader's Choice poll ranked GreenMarket in the top spot, defeating the other market from nationwide destinations including Seattle, Boston, and Hawaii.
According to the West Palm Beach GreenMarket website, 30 new vendors are added to the GreenMarket, which makes the total vendor count 100. This 2021 to 2022 season will be now the largest GreenMarket ever since its inception in Palm Beach County in 1995. Here's a list of the vendors participating at West Palm Beach GreenMarket this season.
The GreenMarket was officially opened on October 2 of this year and will be available every weekend until April 16, 2022. West Palm Beach GreenMarket is an event for people of all ages and even p that will take place at the Waterfront Commons in West Palm Beach.
Are you excited about going to GreenMarket in West Palm Beach every weekend? Nothing beats spending the day with great food and great finds. The GreenMarket is located at 100 N Clematis St, West Palm Beach, FL 33401. The GreenMarket hours are open from 9:00 AM to 1:00 PM every Saturday until next year, April 16, 2022, but closed on December 25, 2021, and March 26, 2022. Free parking is also available in the City of West Palm Beach managed Evernia and City Center garages until noon (current parking rates are applied). Those who want to arrive by boat can also use the City's free public docks. Make sure you follow all CDC guidelines. Enjoy some of our popular activities once again in the Best Farmers Market in West Palm Beach.
Plan your weekend now!