Have You Outgrown Your Home?
Posted by Lisa Treu on Friday, January 24, 2020 at 9:00 AM
By Lisa Treu / January 24, 2020
Comment
Have You Outgrown Your Home?
Many homeowners are surprised when they suddenly realize that the "perfect" home of just a few years ago no longer suits their needs. From an expanding family to an empty nest, it's common for a home to no longer feel like the same way it used to be and be the right fit. If you're unsure if you've reached the point where a move is warranted, here are a few signs you've outgrown your home: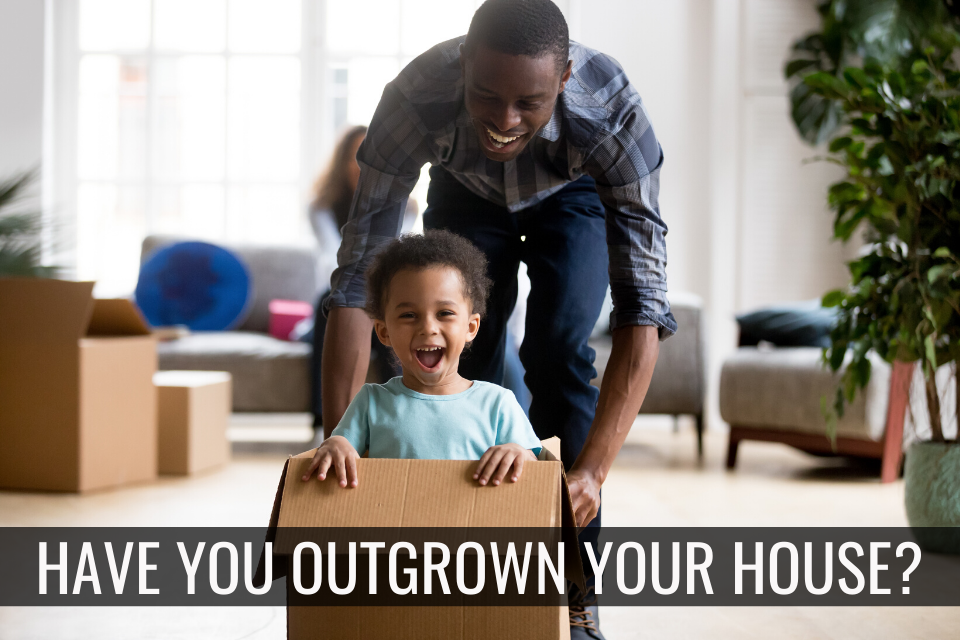 More Kids than Rooms or More Rooms than Kids
Having kids is a life-changing experience. With that said, life changes and our homes must change, too.
Clutter or Lack of Storage
Do you need more closet or storage space? A home with more space could be the answer. Or a home with lesser space means less maintenance also.
Home Office
More and more companies are opting for remote work or home office setup. If your kitchen is your office, it might be time to look for a new home with an extra room for a home office.
Outdoor Entertaining
Home design trends over the last couple of decades have seen a rise in outdoor living and entertaining areas. You might have simply outgrown your yard if you crave space for an outdoor living or dining area.
Lifestyle
The square footage might be fine, but you would prefer a different floorplan that suits your current lifestyle and needs; more open, single-story, more windows, etc.
We hope these few considerations helped you to identify if you might have outgrown your current home. At the end of the day, it is you who knows and can decide when to move to a new home. No matter what your reasons for moving, the Treu Group is ready to help.