Home Improvements During Labor Shortage
Posted by Lisa Treu on Tuesday, March 1, 2022 at 9:00 AM
By Lisa Treu / March 1, 2022
Comment
Home Improvements During Labor Shortage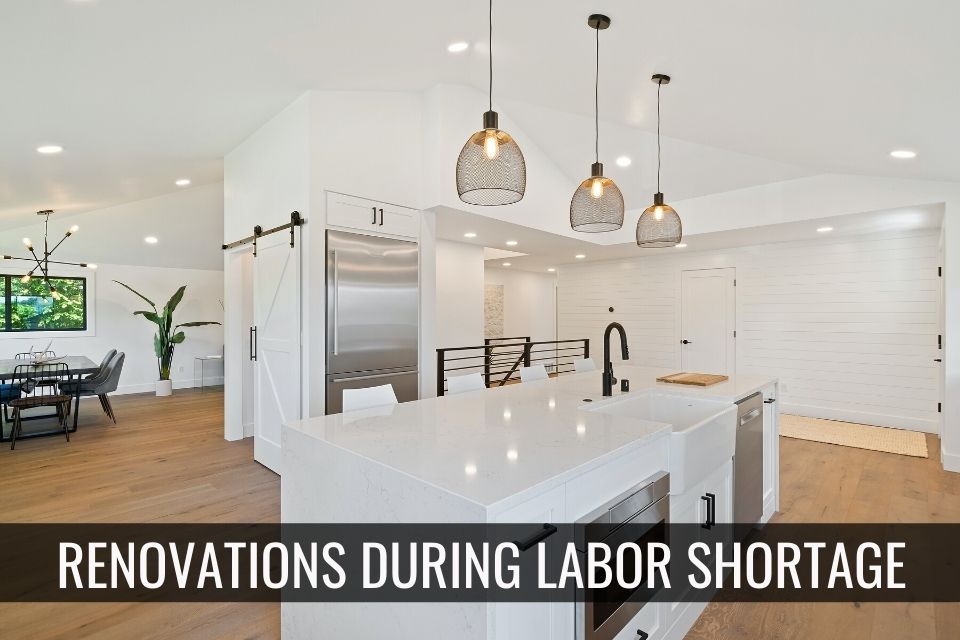 We all are seeing that there is an issue with companies hiring currenlty. It is seen in every industry and the service industy is experiencing challenges too. For anyone ready to hire a contractor or handyman to perform home improvement projects, this shortage is causing frustration.
Homeowners started the renovvation craze during the stay at home period during the COVID-19 pandemic. As more people embrace the "staycation" and seek ways to upgrade their homes, many are finding few tradesmen to even come to provide estimates, much less schedule the work. If you are trying to find good people to help with home improvement projects, there are still a few ways to achieve your goals.
Here are a few tips to help you find a professional to help with your project. • Social Media – One great way to find reputable laborers is to ask for help from your friends. A great referral is one of the best sources. Apps like Facebook and Next Door have local groups where you can ask for help. Make sure to mention where you got the referral; the tradesmen will want to live up to the referral and are more likely to provide good, timely service. • Big Box Stores – Home improvement stores like Lowes and Home Depot offer a wide variety of in-home services however the pricing for services can be a bit more. They also have referral services for projects outside their scope and these contractors keep the stores happy by providing good service to homeowners. • Online Service – There are sites like Angie's List, Thumbtack and Home Advisor where professionals pay for leads. Because they have paid for the contact, they tend to be more likely to follow through on the project.
The labor shortage is affecting all aspects of life right now. If you have a home improvement or upgrade project, there is no reason to put off the work. Try these tips for finding qualified and vetted help.