Home Projects While Quarantined
Posted by Lisa Treu on Monday, March 23, 2020 at 1:17 AM
By Lisa Treu / March 23, 2020
1 Comment
Projects to do during Coronavirus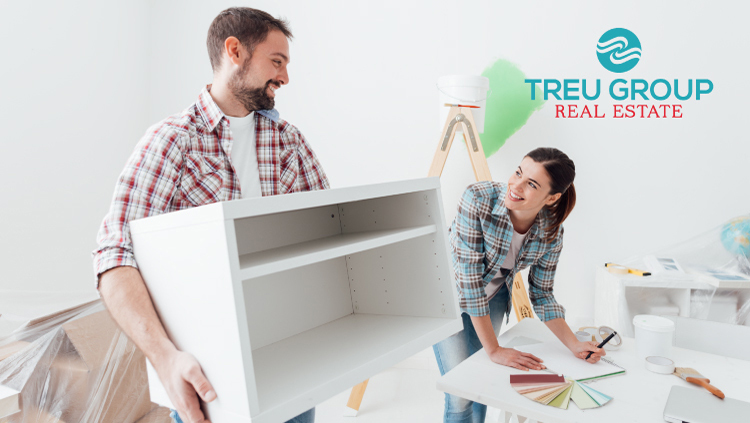 If you are at home during the Coronavirus quarantine you are likely already bored after binge-watching Netflix. Now what? How are you going to deal with the frustration of being stuck at home? Imagine how you would feel if could accomplish the desired project that you have been too busy to do.
Home Improvements to Consider
Paint a room a new color. Painting can be an easy way to give a room a facelift.
Set up a work area for you or the kids. Many people are realizing that they need a dedicated space that is functional to work in. The area could double as a place for the kids to study too. Focus on a great desk, lighting and inspiring things like a framed photo or something pretty for the desk. I love markers to use for creative projects. What do you love or need to be successful? Make sure you have the supplies ready and able to be productive.
Find a project that the whole family can help with designing and completing. Maybe painting a wall or area with chalk paint, planting some flowers, organizing an area or anything else that excites everyone.
Organize, organize, organize. Do you have a closet that needs to be cleaned out? Or is the garage a mess? It is a great way to spend an afternoon cleaning out and purging. You will feel better after this project is done. Put on some music and make it fun. You also might be surprised by hidden treasures that you might find.
Do you have furniture that needs a facelift? Changing the color on wood furniture could modernize the chair or table easily for very little money.
Spend some time planning your next project. Create a Pinterest Board to save your inspiration. Focusing on the future can help with the feeling of loss and uncertainty that so many are feeling. Dreaming doesn't cost a thing.
Need ideas? Send us a message and we would be happy to help.
If you are like most people, you are ready for life to return to normal however I am sure time will pass faster if you are busy tacking one of the projects to improve your home. We would love to see what you accomplished while you were staying safe from the Coronavirus.