Will There Be Foreclosures Due To Forbearance?
Posted by Lisa Treu on Tuesday, February 22, 2022 at 6:21 AM
By Lisa Treu / February 22, 2022
Comment
Forbearance and Foreclosures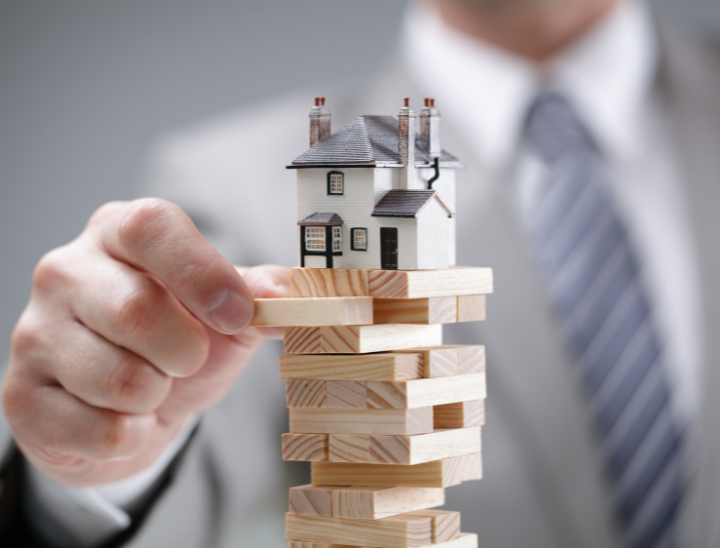 Many people feel that the forbearance options for people impacted by COVID-19 are going to cause a flood of foreclosures. So where are they?
Here's why we are not seeing record high distressed properties:
1. The rate of Distressed Owners is dropping

Over 9 million households have lost their homes due to foreclosure, short sale, or as a result, foreclosed by the bank after the last housing crash.
It was believed that owners can presumably receive an identical fate once more. However, today's knowledge shows that almost all owners exited their forbearance set up either absolutely fixed on payments or with a thought from the bank that restructured their loan in an exceeding method that allowed them to start out creating payments once more. The newest news from the Mortgage Bankers Association (MBA) studies however folks exited the forbearance program from June 2020 to Nov 2021.
Here's the data about these findings:
38.6% left the program paid fully
19.9% created their monthly payments throughout the forbearance amount
11.8% created up all past-due payments
6.9% paid off the loan fully
44% negotiated work-out compensation plans
29.1% received a loan deferral
14.1% received a loan modification
0.8% organized a special compensation set up
0.6% sold as a brief sale or did a deed-in-lieu
16.8% left the program still in trouble and without a loss mitigation plan in place

2. Those left within the program can still negotiate a Repayment Plan


The overall variety of mortgages still in forbearance stood at $890,000 as of last Friday. Those that stay in forbearance still have the prospect to figure out an acceptable setup with the company that represents their lender and therefore most of the service companies are under a lot of pressure to comply by both federal and state agencies.
According to Rick Sharga, Vice President of Realty Trac, if zero tolerance on the mortgage would be implemented by the Consumer Finacial Protection Bureau and State, it will limit foreclosure activity for the most part of 2022. Because of this, lenders will be exploring all possible options for mitigation loss.
3. Most homeowners have quite enough Equity to sell their homes

16.8% left the forbearance program without an option because they can't discuss or negotiate a solution. As predicted, many will have enough equity to sell their homes and leave the closing preferring to get cash instead of facing foreclosures.
The average homeowner has gained record amounts of equity in their home due to increasingly rising home prices over the past two years.
Explanation from Frank Martell, President & CEO of Core Logic: non-verbatim
Frank Martell, President and CEO of Core Logic, explained that the current equity gains have helped homeowners transition outside the forbearance have enabled them to carry on with their lives and steer clear of a distressed sale.
4. Fewer Foreclosures

One of the seldomly reported edges of the forbearance program is it allows households that are experiencing distress over money problems before the pandemic to urge them to enter the program. As a result, giving owners an additional 2 years to work out their finances and restructure a plan with their lender. In conclusion, it prevented over 400,000 foreclosures to be available on the market if the forbearance program had not been available to them.
Here is the data that depicts the following changes:
5. Over a million New Listings can be easily absorbed by the market

In 2008, when foreclosures hit the market, it added to the supply of houses that were already for sale. As a result, it supplied a nine-month supply of listings, and because it was over a six-month supply it caused a lot of prices to depreciate.
Contrary to what has happened before.
The most current report Existing Home Sales Report from the National Association of Realtors (NAR) depicts:
The total inventory for houses at the end of November amounted to 1.11 million units, down 9.8% from October and down 13.3% from one year ago (1.28 million). The inventory for unsold houses is at a 2.1 month supply at the most recent sales pace.
A balanced market should be at the rate of a roughly six-month supply of inventory. At this rate in 2.1 months, the market will be understocked. There won't be enough inventory to meet the demand even if a lot of homes will enter the market.
Bottom Line
The end of the forbearance plan will not cause any disruption in the housing market.