International Buyers are Making a Difference in Palm Beach Real Estate
Posted by Lisa Treu on Monday, December 11, 2017 at 5:00 PM
By Lisa Treu / December 11, 2017
Comment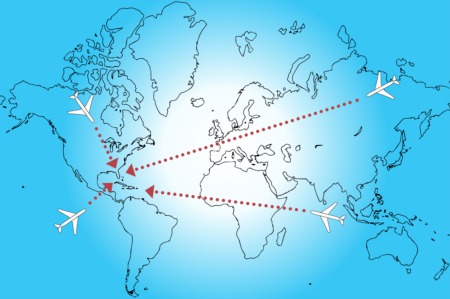 International buyers are making a difference in Palm Beach and it is expected to continue for the next few years. Florida is the #1 place for international buyers looking to purchase and the gap between #1 and #2 continues to grow.
Canadians are one of the reasons that international activity has increased. Two years ago, Canadians spent 8.9 Billion (a record low) and only a year later they had invested up to 19 Billion in real estate. That increase has made a huge impact in some areas in South Florida.
Why have they been buying more properties in Florida? Places like Toronto have seen incredible increases in real estate values allowing for them to have access to a lot of equity. What better way to enjoy the additional equity than to have a winter retreat? I sure can't think of anything better, other than maybe making Florida a year round place to call home.
This is great news for sellers who would have a bigger chance of closing in on a deal. However, it's not so great for buyers as the more popular Palm Beach County is with international buyers, the less inventory there would be for sale.
We are here to help you take advantage of the opportunity whether you are a buyer or seller. Let us know how we can help. Click here to contact us now!
Treu Group Real Estate is here to better serve our clients and fulfill their real estate needs. To see all homes for sale, click here!