Latest Palm Beach County Real Estate Market Update
Posted by Lisa Treu on Thursday, October 12, 2023 at 12:00 PM
By Lisa Treu / October 12, 2023
Comment
Latest Palm Beach County Real Estate Market Update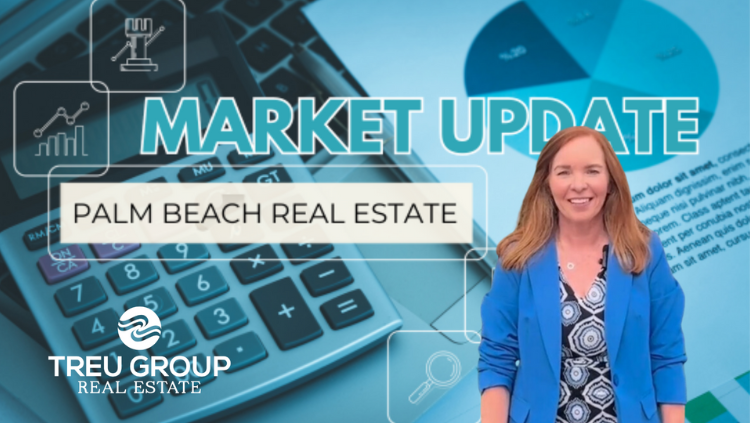 Homeowners and buyers are asking me a lot of questions about the Palm Beach County Real Estate Market. The market is confusing and it seems that everyone has an opinion that is often missing data behind them. If you've been keeping an eye on the real estate market it is important to have clarity instead of speculation.
Are you thinking on buying or selling a home in Palm Beach County? Understanding the latest market statistics is crucial for making an informed decision. This update provides a comprehensive overview of the current real estate market in Palm Beach County, offering insights for homeowners and potential buyers!📊🏡
The most misunderstood piece of the real estate market is the Median Sales Price. Buyers have been guessing and most hoping that prices will take a tumble. We have not seen this yet. Homeowners have seen prices go up 7.1% from last year. If you've got a home in the county, here's your moment. With the price now standing proudly at $605,000 - Golden opportunity for homeowners thinking of setting sail.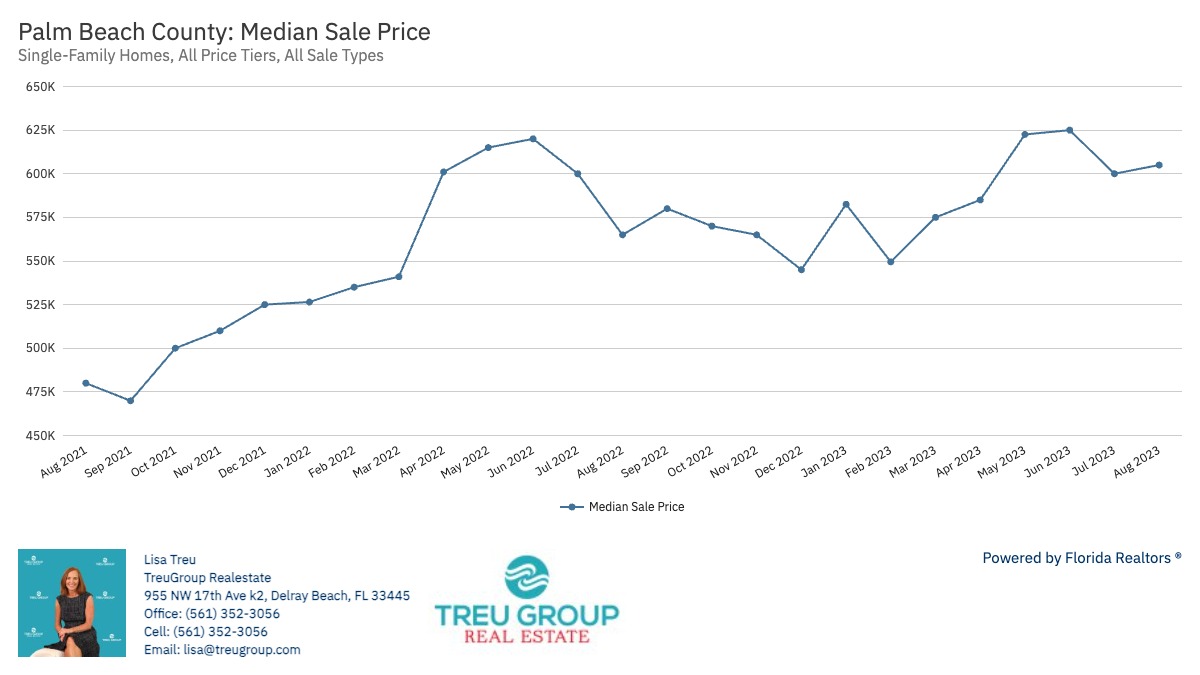 Why are prices still going up? It is simple, we have a lack of inventory for sale. The month's supply of inventory has seen a slight increase from last year, now standing at 2.9 months compared to 2.7. There are stil more buyers than new properties for sale.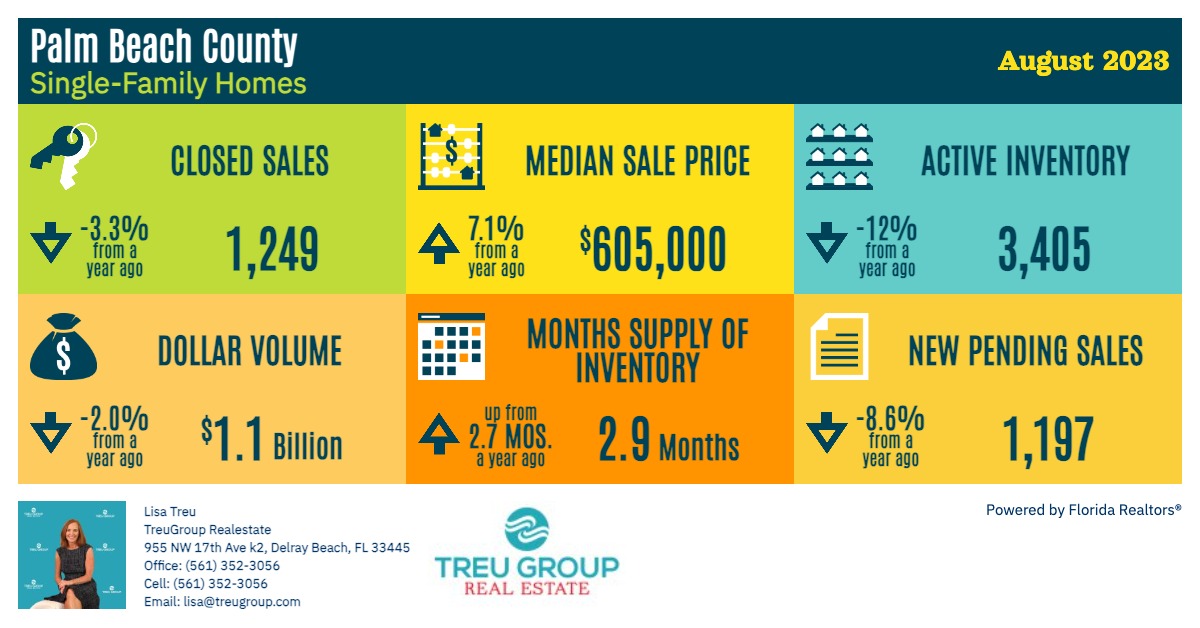 Where Have All the Houses Gone? Now, here's an interesting fact: the number of homes waiting for their new owners has dipped by 12%. Just 3,405 single family homes are for sale at potential buyers! Why? Well, current interest rates have made some homeowners play the waiting game, choosing to cuddle up in their current homes a little longer.
So, if you're thinking, "Is now the right time?", whether you're buying or selling, the short and sweet answer is YES! The market is characterized by rising prices and decreasing inventory, emphasizing the need for timely and informed decisions.