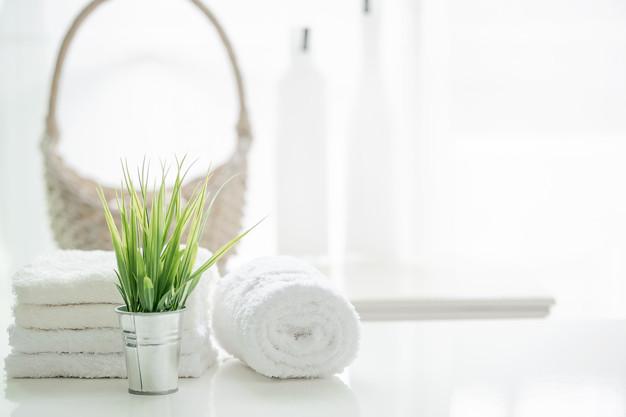 How to Make a Small Bathroom Look Bigger....Here's the 10 Simple Ways
Small bathrooms don't have to be dark and dank. Contrary to popular belief,
making a small bathroom appear larger is not as hard as it seems. Here are 10
easy ways to quickly make a small bathroom look bigger.
1. Mirrors – Add larger mirrors to reflect light and provide the illusion of
space.
2. Lighten Up – Lighting doesn't have to be harsh, but adequate lighting is a
must.
3. Remove Barriers – Open up the room with clear glass shower doors or
shelves.
4. Monotone Decorating – Use the same light colors on walls, countertops,
floors and cabinetry to allow for the eyes to flow through the space.
5. Negative...