Home Remodeling Projects That Can Get The Greatest Return
Even if you're not thinking of selling, it is always good to consider how remodeling will impact the value of your home. Some renovations have a poor return on investment, while others will pay you off the greatest returns.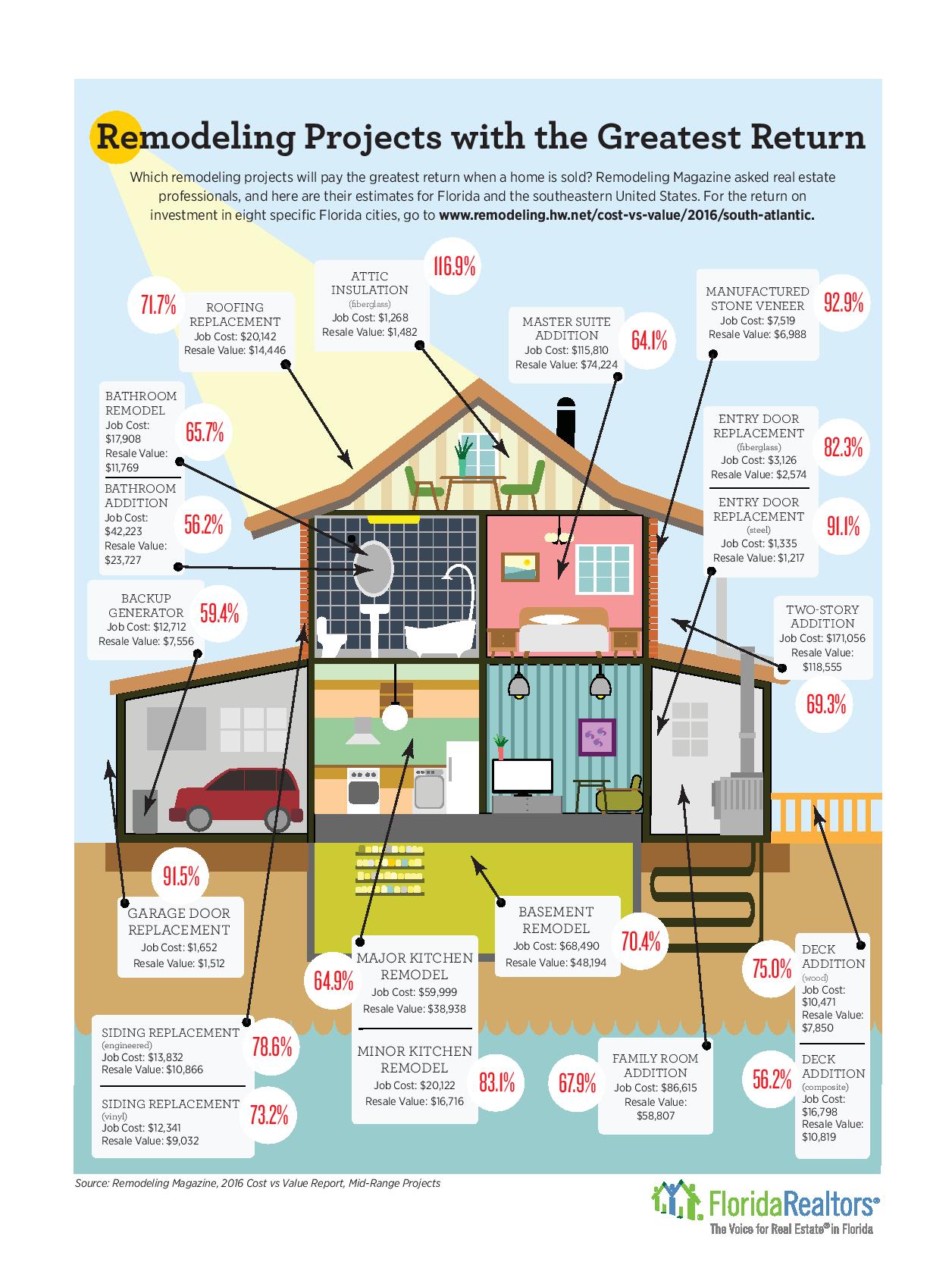 So are you ready to know those secret weapons (Remodeling Projects) that will deliver the highest ever returns? Here we go:
1. MAJOR & MINOR KITCHEN MODEL:
Kitchen remodeling can be done as simple or as elaborate as you like. This is the best place to invest your renovation money as it brings the highest return and makes a home easier to sell. However, to maximize your return keep your total investment...