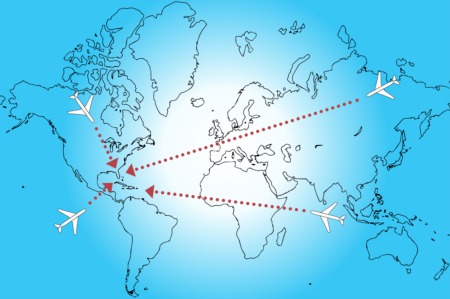 International buyers are making a difference in Palm Beach and it is expected to continue for the next few years. Florida is the #1 place for international buyers looking to purchase and the gap between #1 and #2 continues to grow.
Canadians are one of the reasons that international activity has increased. Two years ago, Canadians spent 8.9 Billion (a record low) and only a year later they had invested up to 19 Billion in real estate. That increase has made a huge impact in some areas in South Florida.
Why have they been buying more properties in Florida? Places like Toronto have seen incredible increases in real estate values allowing for them to have access to a lot of equity. What better way to enjoy the additional equity...