Pool Design Trends in 2020
Posted by Lisa Treu on Friday, September 4, 2020 at 9:00 AM
By Lisa Treu / September 4, 2020
Comment
Pool Design Trends in 2020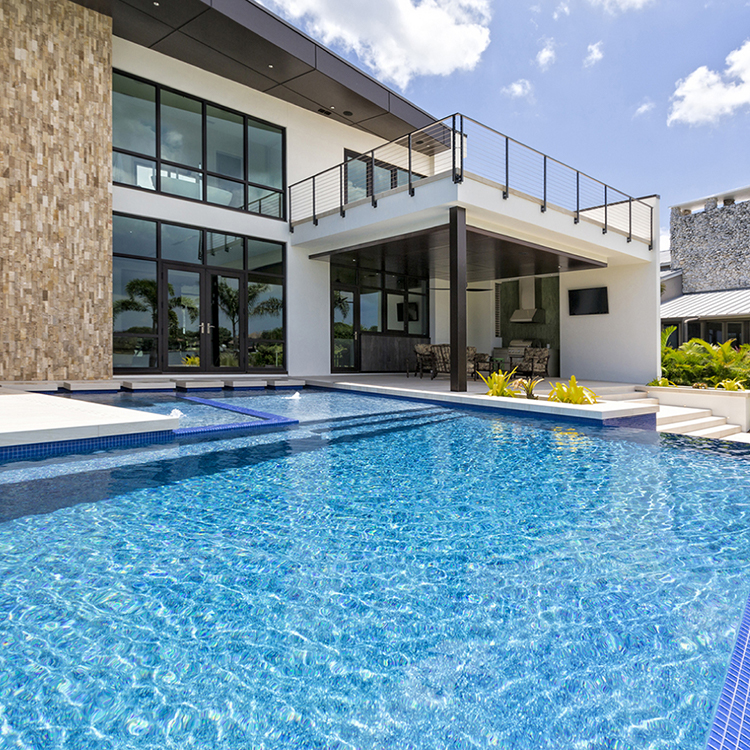 It is another holiday weekend and the dream pool is on most of our minds. As Americans spend more and more of their time at home, this might be the perfect time to invest in a new pool or pool remodel. Here are 5 trends in pool design for 2020.
Natural Pools – As more of us consider the effect of chemicals on our health, more pool owners are installing natural pools. Natural pools are eco-friendly and work in a range of climate. These pools are often designed to resemble bodies of water in the wild like ponds, etc. They can have irregular shapes. Unlike traditional pools with chemicals, Natural pools are filtered organically with the use of gravel filter or a constructed wetlands made of plants that clean the water.
Saltwater Pools – This kind of pool uses a salt-chlorine generator. Instead of adding chlorine to the pool, you add salt, and the salt will be converted to chlorine. You need to add salt to the water at a level high enough to allow the generator to function. The salt taste to the water is mild and actually enjoyable.
Tanning Ledges – A tanning ledge (also called tanning shelf or Baja shelf) can measure just a couple inches deep to over one foot. This shelf acts as an entry point to your pool. For adults, they usually use this shelf to relax, read book, and to socialize. Kids love to splash around in them.
Rimless Infinity Pools – Infinity pools, also known as zero edge pool, design usually looks like the pool disappears into the horizon. It is designed to play a visual trick to your eye that makes you think that there's no separation between the pool and the surrounding landscape. This kind of pool is usually found in resorts, spa, estates, and luxurious places.
Custom Fit Pools –As yards get smaller, the pre-formed pools are no longer practical. A Custom Fit Pool is designed to fit the unique size, shape, and aesthetic of a particular yard. You will have complete control over the design and specifics. This pool is perfect for families, especially those with younger children.
Summertime is pool time. Of course, summer is almost year-round in Florida. As 2020 requires more of us to stay home, a new or remodeled swimming pool is a great way to enjoy our own backyards.
See the pool homes for sale: