6 Property Liens That Can Stop The Sale
Posted by Lisa Treu on Friday, June 17, 2022 at 12:30 PM
By Lisa Treu / June 17, 2022
Comment
Property Liens That Can Stop The Sale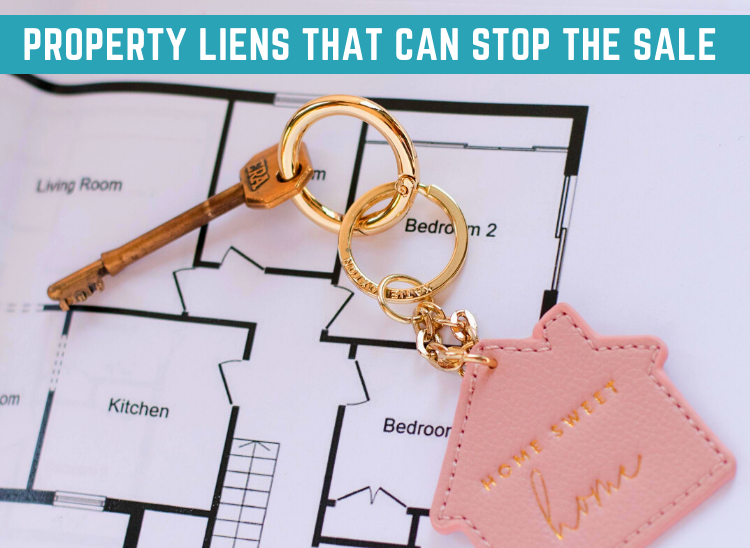 Have you ever wondered what's going on with your house? One of the most common reasons for a home sale to fall through is property liens. Oftentimes, sellers are not even aware they have this extra debt on their homes and can cause delays in closing when trying to sell it as well because having those removed could make sure that qualified buyer looks elsewhere!
Along with other pre-listing tasks like repairs or curb appeal projects -sellers should order a title search so you know if any such obligations come up before accepting an offer
Mechanics Lien
A contractor may place a mechanics lien on your home to make sure they are paid after a home project.
Divorce Lien
You may have already agreed with your spouse on the sale of a home, but there's one last thing you need to an agreement- remove any divorce liens. Even if both parties are in favor and ready for the closing day, the court will still require an order from them before removing this pesky legatee claim!
Homeowner's Association
This is a huge problem for homebuyers. If you are purchasing an asset that has been subject to past maintenance or assessment fees, then there's always the chance of getting hit with another lien once it becomes yours!
IRS and Property Taxes
Property taxes are a common government legal claim against your property when you neglect or fail to pay tax debts. The IRS will often take one's assets if they're suspected of not paying up on their debt, which includes income taxes as well!
Judgment Liens
This is a court ruling that gives a creditor the right to take possession of a debtor's real or personal property if the debtor fails to fulfill his or her contractual obligations.
Credit Card Liens
If you default on a credit card and the issuers get a judgment, they can attach a lien to your property.

Often the lienholder will negotiate the payment, but others will want full payment.It's basically a claim on someone's property, and in most cases, it is put in place to secure payment for a debt.
Make sure to take action to remove it before putting your home on the market.
Are you ready to get started?