Quick Fixes to Reduce Home Strain
Posted by Lisa Treu on Wednesday, August 12, 2020 at 8:00 AM
By Lisa Treu / August 12, 2020
Comment
Quick Fixes to Reduce Home Strain
Recent events like the COVID-19 made many people hunker down at home at it can be a little challenging to keep away from home strains, especially when you have kids, pets, and other adults living in the same space. It's important to maintain a home's quality for a stress-free living and future home worth, just in case you are planning of selling.
These quick fixes that will help you maintain the kitchen, office room, bathrooms, or any other areas and appliances in your home will remain durable, last longer, presentable, and to avoid overuse. These quick fixes to reduce strains in your home can be also helped by the technology we have available today that we can take advantage of.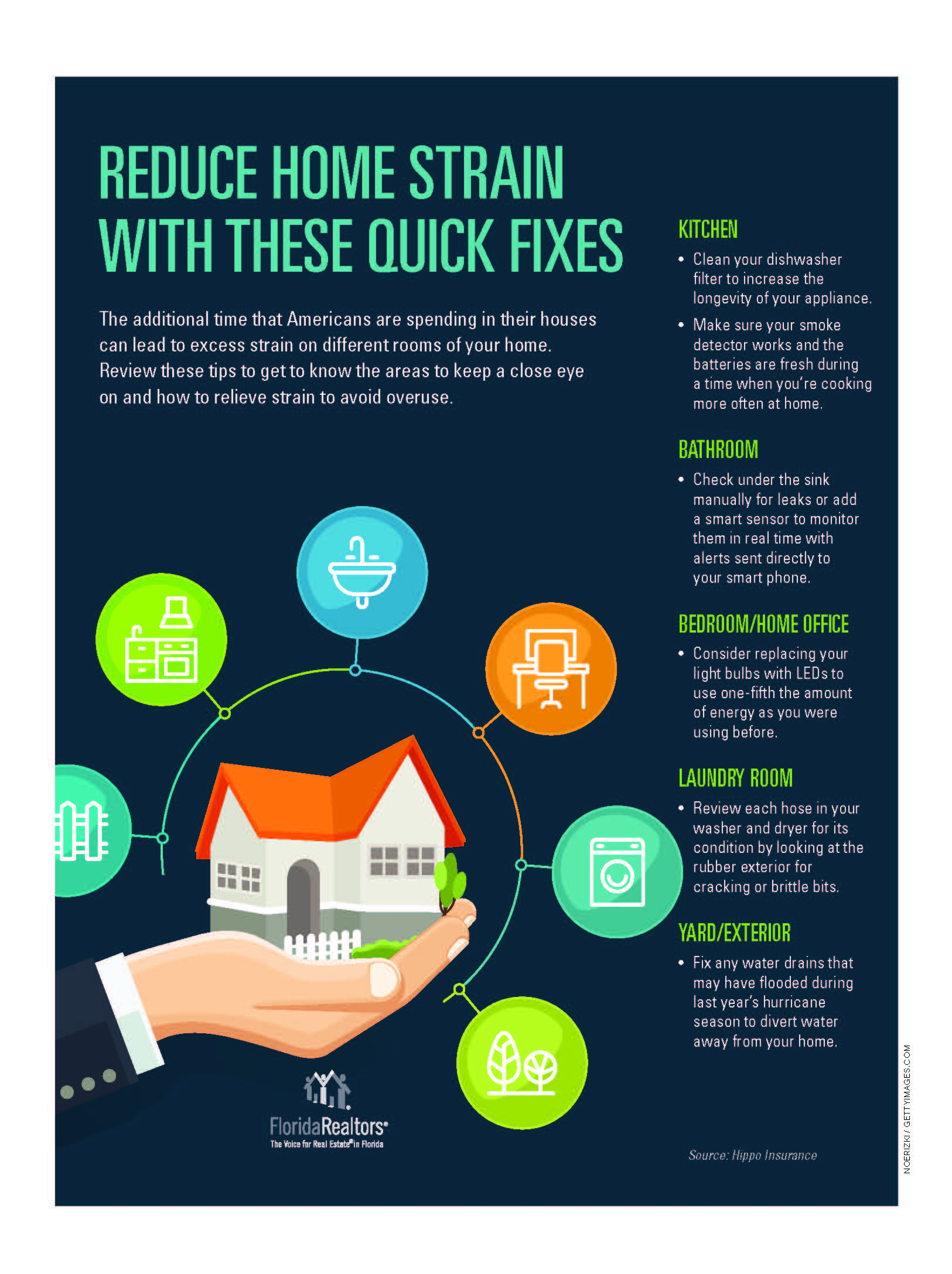 Keeping a close eye, checking, or doing these quick fixes at least once a month as part of your home maintenance checklist will result in fewer strains in your home. Taking care of your home and doing these home maintenance tips will leave your space much cleaner, and better enjoy your surroundings. Ensuring your home is in the best quality will also result in quality living and positive returns for future selling or if you even plan on having your home rented.