Reasons to Love Florida: Golf
Posted by Lisa Treu on Friday, October 25, 2019 at 9:00 AM
By Lisa Treu / October 25, 2019
Comment
Florida & Golf...a Hole in One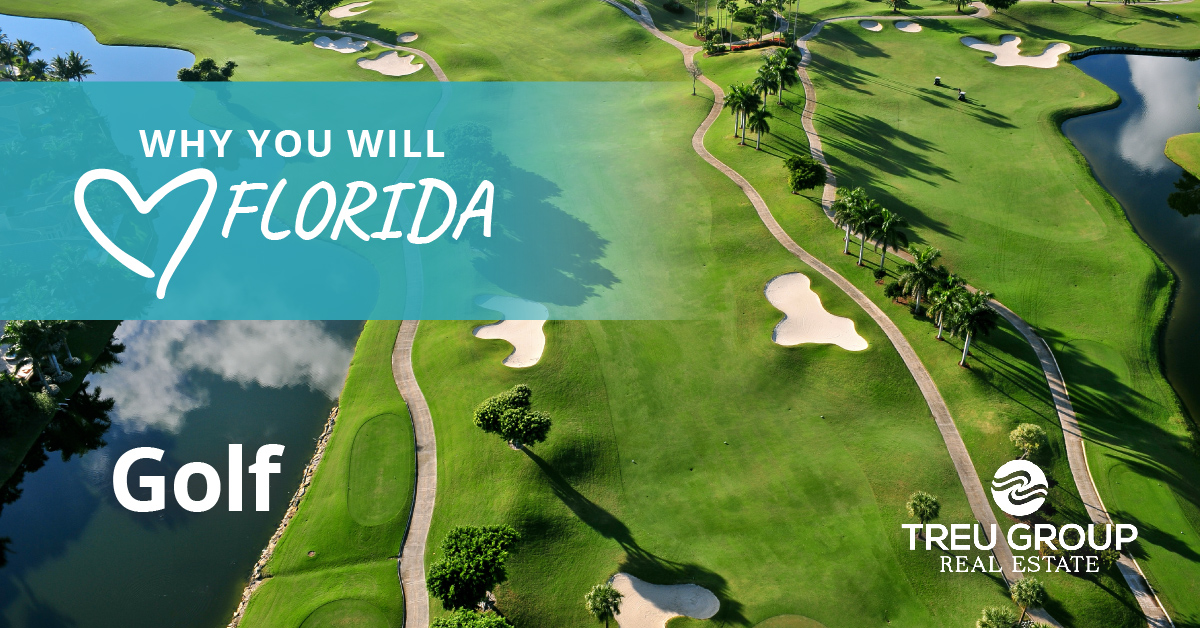 Are you a golfer? If yes, then you will definitely love moving to Florida! There are more than 1,200 courses scattered in every corner of the state, making Florida the "golf capital of the world"! Palm Beach County has 160 courses where you can find a golf course that fits your budget and skill level. You will love the views of the water and some have a view of the ocean.
In Palm Beach County, players have the opportunity to play where the pros play as well as enjoy some of the best-designed courses in the world. Imagine living and playing at the PGA National Resort & Spa where the Honda Classic is held every year. Do you have what it takes to take on the Bear Trap?

There are private, semi-private and public golf course options. Each course is unique here in Florida so you'll never run out of challenges.
If you're not a player but just love watching golf tournaments, Florida is still your best bet. You can attend a golf tournament or enjoy a home with a view of a golf course.
Golf Communities
With the abundance of golf clubs in Florida, it would only stand to reason that golf communities would appear. In Palm Beach County alone, there are 66 of them. Now, imagine yourself living in one of those communities. From the Loxahatchee Club in Jupiter to the Royal Palm Yacht and Country Club in Boca Raton, there's definitely a lot of them to choose from!
How much would it cost me?
There are single-family homes, condos, villas and townhomes in a variety of price ranges. The cost for the property and expense to golf depends on the amenities that you desire.
How would moving to Florida benefit me?
Aside from being able to play almost the whole year-round because there is no snow, moving to Florida has its own benefits. For one, buying a house here is cheaper than in any other state. Add the fact that there is no state income tax collected here so getting that new "driver or putter" will be an added bonus!
So, get that "hole in one" and move to Florida!