Record Low Mortgage Rates For A $300,000 Home
Posted by Lisa Treu on Friday, November 20, 2020 at 12:00 PM
By Lisa Treu / November 20, 2020
Comment
Record Low Mortgage Rates For A $300,000 Home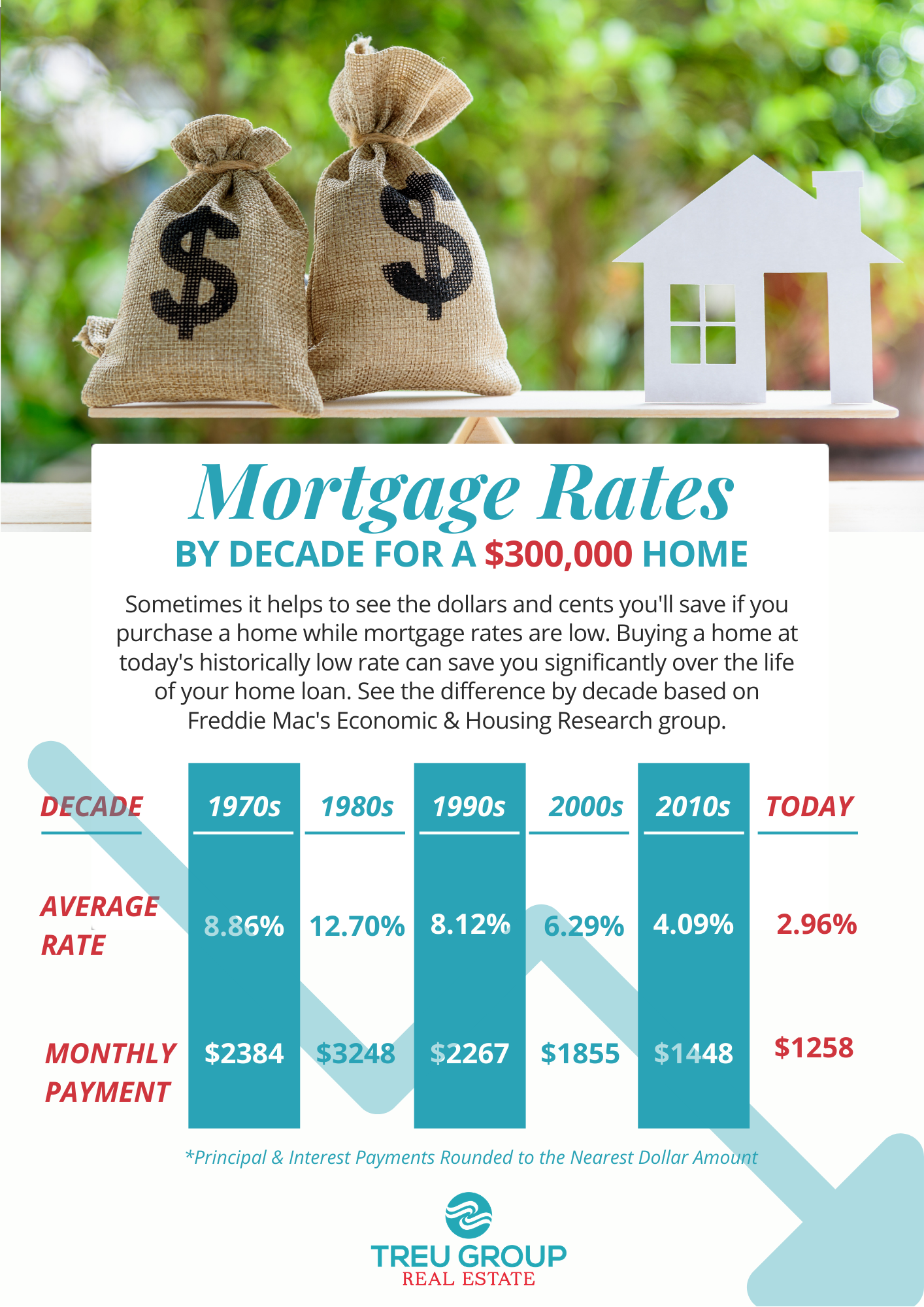 Are you considering buying a home in Palm Beach County? Mortgage rates are at a historical low and here's what it could mean for you.
Mortgage rates are one of the biggest factors that affect your ability to finance a home purchase. COVID-19 made a huge impact for both home sellers and homebuyers which resulted in lower interest rates on mortgages. Today's mortgage rates hit another record low, the twelfth time this year, and this is due to uncertainties of both economical and political aspects. In response to this, Federal Reserve also dropped the federal funds rate to between 0 - 0.25% causing both short and long-term rates to drop significantly.
According to Freddie Mac's Primary Mortgage Maker Survey, the average rate on a 30-year fixed mortgage dropped to 2.78%. This is another record low for the last 50 years. As the economy is currently shaken, mortgage rates are being affected, thus making the housing market be in demand for certain reasons giving homeowners the opportunity to take advantage.
What does this mean?
If you are a homebuyer, lower mortgage interest rates encourage home buying power to increase. This also caused a shortage of homes for sale as more people are looking for homes to buy. Homebuyers can also now stick with the property they really want instead of getting outbid. Another notable advantage for a home buyer when it comes to low mortgage rates is that it gives them a lower monthly payment when purchasing a home. It also gives them the advantage of paying a lesser interest rate over time.
For current homeowners, get your latest bank statement and look at your mortgage payment to check the interest rate that you are paying now for your mortgage as it might be time to get refinanced. Many people are now being able to go from a 30-year loan to a 15-year loan due to today's low-interest rates which means you will be able to pay off your mortgage faster. If you have also seen a need for more home space, it can be a perfect time to move up buy right now for a bigger home with the same payment or similar mortgage payment.
If you want to see how you can benefit from today's low mortgage rates, Treu Group Real Estate can help you. It's important for you to have the right information and the right strategy for you to win in today's real estate market.