Renting VS Owning Your Own Property
Posted by Lisa Treu on Saturday, February 19, 2022 at 9:00 AM
By Lisa Treu / February 19, 2022
Comment
Should you Rent or Own?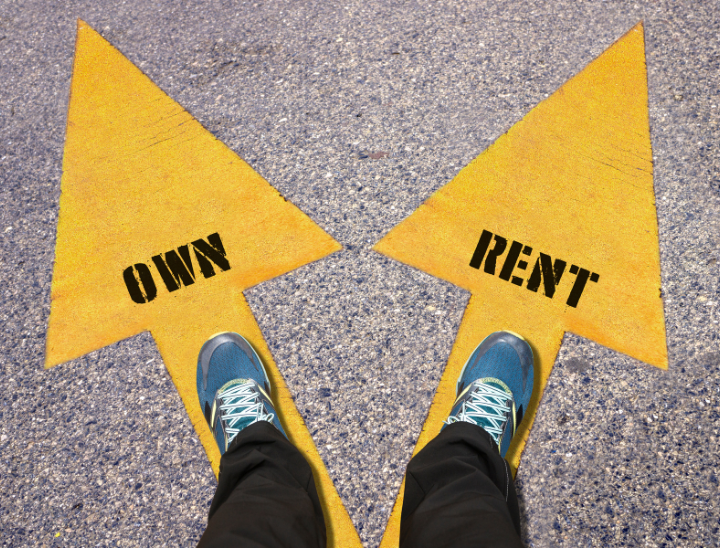 If you were thinking about buying a home this year, but already pressed pause on your plans due to rising home prices and increasing mortgage rates, it might make sense to reconsider.
According to the latest report from ATTOM Data, owning a home is more affordable than renting in the majority of the country. The 2022 Rental Affordability Report says:
"Having a median-priced house is more budget-friendly than the average rent on a three-bedroom property in 666, or 58 percent, of the 1,154 U.S. counties analyzed for the report. That denotes vital homeownership expenses eat up a smaller portion of average local wages than renting."
Molly Boesel, Principal Economist at CoreLogic, stresses the importance of what the data shows:
"Single-family rent growth reached its sixth successive record high. . . . Annual rent growth . . . was greater than three times that of a year earlier. Rent growth should remain to be robust in the near term, especially as the labor market continues to improve."
What Does This Mean for You?
While it's true house prices and mortgage rates are rising, so are monthly rents. With the increased movement to Florida, rents are skyrocketing and will likely continue in the future.
If it's time to ask yourself if you should continue renting or if it's time to buy, think about what Todd Teta, Chief Product Officer at ATTOM Data, says:
". . . Homeownership still stand the more budget-friendly option for average workers in a most of the country because it still takes up a minimal portion of their pay."
Bottom Line.
If you're considering your options from renting and buying, it's crucial to look at the full picture. While purchasing a house can feel like a daunting process, having the right agent on your side is key.