Rising Mortgage Rates Push Buyers off the Fence
Posted by Lisa Treu on Saturday, June 11, 2022 at 12:00 PM
By Lisa Treu / June 11, 2022
Comment
Impact of Rising Mortgage Rates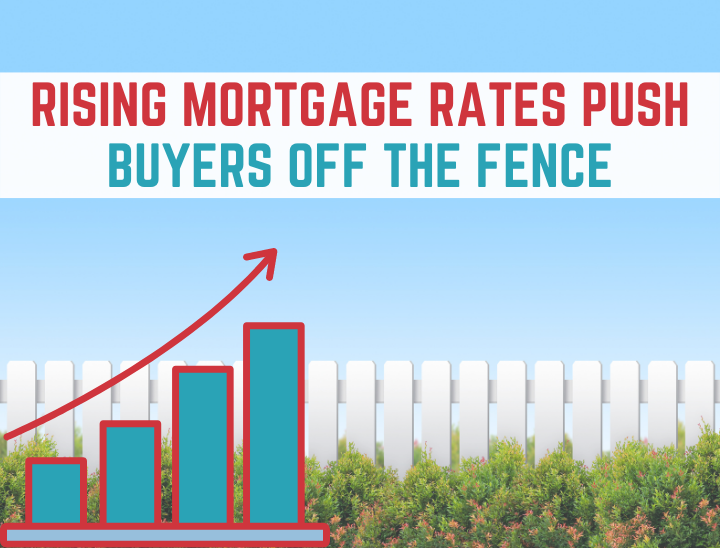 Mortgage rates have gone up by more than two percentage points this year, it's reasonable to ask how this may impact your plans to buy a home.
Buyers are either making a decision to buy now before rates rise again, or they're waiting for rates to fall. Historically, 5% is still exceptionally low however compared to 2-3% that we experienced for years, it is causing sticker shock.
What does a 2% interest rate really mean? If you could afford the montly payment for a $600,000 home, now you are looking at homes that are $480,000. Wow. That means your buying power has been declined substantially.
How Does Today's Mortgage Rate Compare to the Past?
Looking at the history of mortgage rates over time can give you some insight into what to expect moving forward. While current 30-year fixed rate is higher than average, it's still low when considering where they've been since 1971. (see graph below):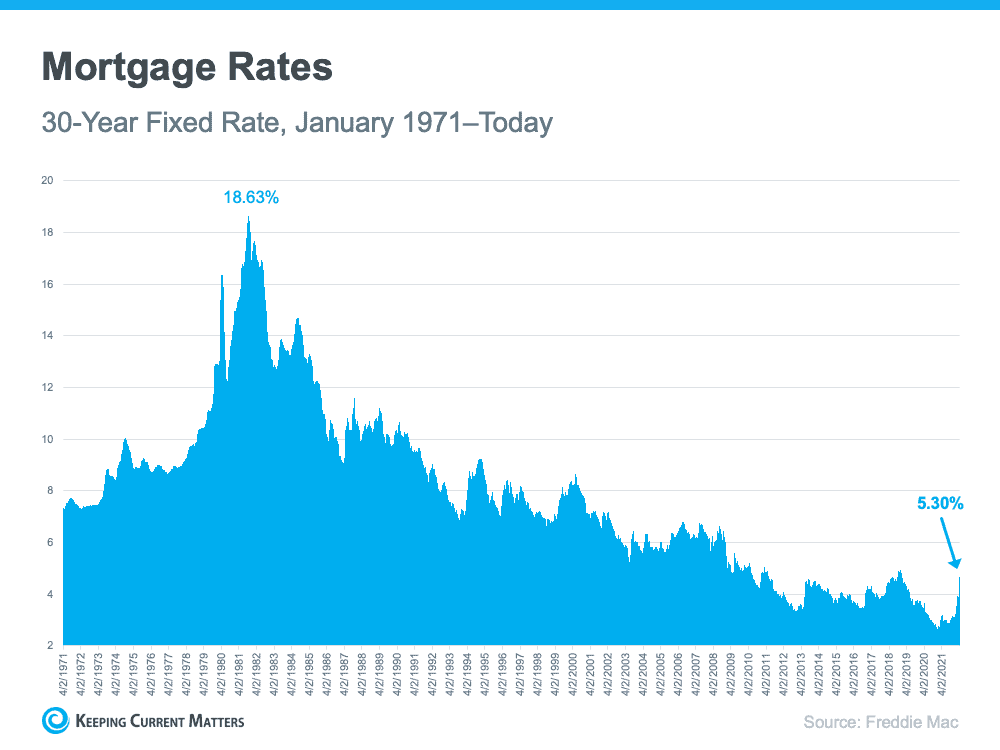 What Do You Think Will Happen If Interest Rates Continue to Increase?
Buyers who are acting now are also motivated by the fact that interest rates have been steadily climbing this year, and they want to get ahead of any additional increases.
Mortgage rates have a large impact on affordability. In other words, waiting to buy a home will almost certainly cost you more money. Mortgage rates are expected to rise (though gradually) in the coming months, according to experts.
Many renters are thinking that they will just skip buying. For most renters this is a mistake as rent rates are increasing substantially too.
What is right for you? Let's schedule a time to speak.