Tax Holidays in Florida
Posted by Lisa Treu on Sunday, June 6, 2021 at 12:00 PM
By Lisa Treu / June 6, 2021
Comment
Tax Holidays in Florida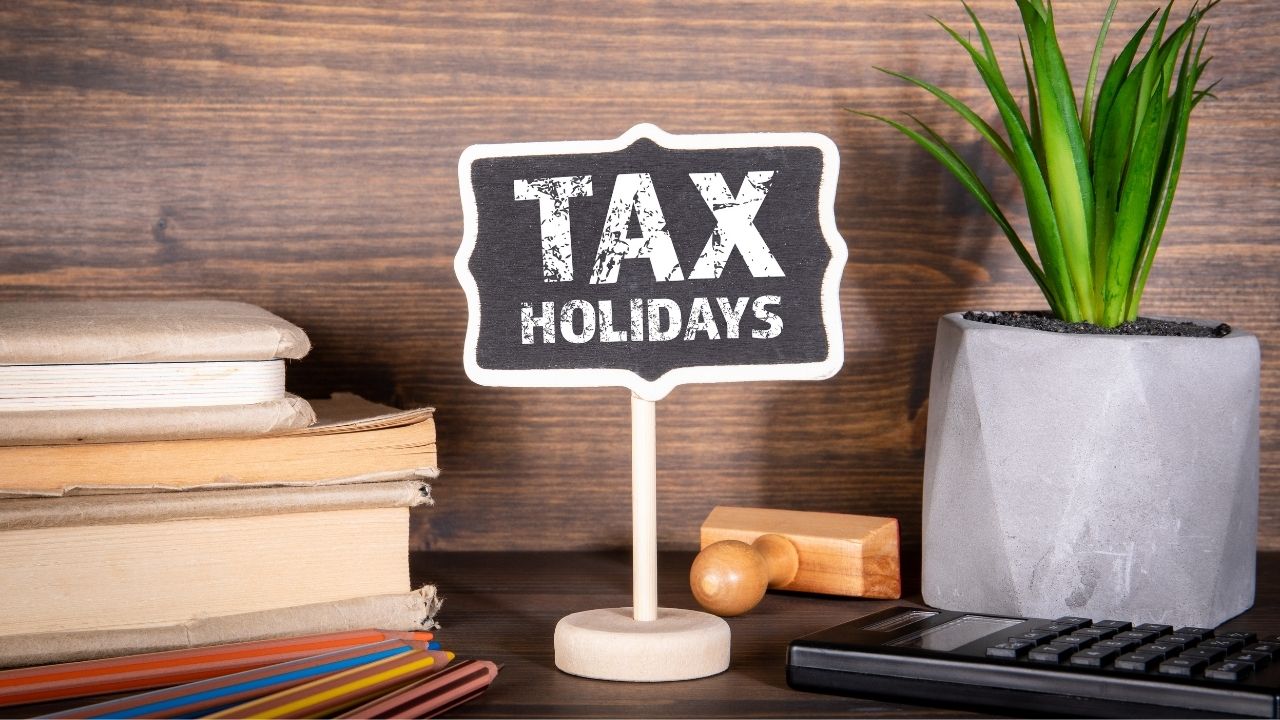 One of the reasons people love to move to Florida is because of its tax benefits. In addition to not having any income tax, retirement tax, and many more, Floridians also have several tax holidays. Florida's Gov. Ron DeSantis signed a $196.3 million tax package which includes the two upcoming tax holidays in Florida - the Freedom Week Tax Holiday and Back-To-School Sales Tax Holiday in July and August. The House and Senate leaders have negotiated these tax package as they have allocated a $101.5 billion budget (SB 2500) for the fiscal year that will start on July 1. According to DeSantis, he wants taxpayers to be able to benefit from these tax holidays.
As the State continues to appear from the pandemic, Scott Harley, The president and CEO of the Florida Retail Federation called the holidays generous for Floridians and retailers. "As we come out of COVID, and people are getting out and about, we don't want them to forget about the fact that hurricane season is just around the corner," Shalley said. "It provides a good opportunity for Floridians to prepare, but it also gives the local retailer a little infusion of business that they certainly need as we come out of a tough year."
Freedom Week Tax Holiday
"Freedom Week" tax holiday is designed to motivate people to participate in outdoor activities and entertainment events. The Freedom Week Tax holiday in Florida will start on July 1 as projected by the State economists and will save $54.7 million for shoppers. People will keep away from paying sales taxes on tickets purchased for such things as live music, athletic contests, theatre movies, cultural events, and entrance to museums and state parks. Tickets could be purchased during the week for events that occur later in the year, including annual passes. Sales tax exemptions will also include such outdoor equipment as tents, grills, bicycles, kayaks, and fishing gear. As summer approaches, this would be a great opportunity to be ready, save hundreds of dollars, and have a great summer in Florida.
Back-to-School Sales Tax Holiday
The Back-to-School Sales Tax Holiday in Florida is a 10-day holiday that's coming this August for back-to-school shoppers to provide a $69.4 million tax break. During this time, shoppers can save by being able to avoid paying sales taxes on clothes $60 or less; $15 or less for school supplies, and the first $1,000 of the price of personal computers. This would help parents save hundreds of dollars in school supplies.
Additionally, the tax package also includes other issues, such as setting aside funding of $17.5 million for taxpayers to clean up contaminated brown-fields, changing the formula for distributing cigarette tax revenues to help boost the funding for the H. Lee Moffitt Cancer Center, and repealing an unused pool of state money approved in 2014 to help build and renovate professional sports stadiums for Florida residents.
Senate President Wilton Simpson, R-Trilby, said the funding change should help Moffitt become a global leader in cancer research. "The state of Florida, now in the next five to 10 years, will have the leading, what I believe will be, cancer research and institute in the United States, probably in the world, and it'll rival any institution anywhere in the country," Simpson said. "And it's something we've worked very hard on for many years."
Florida is about an amazing lifestyle of entertainment, recreation, and gorgeous weather. Living in Florida, not only you have numerous outdoor options such as its famous beaches, but you also reap the amazing benefits that the government has to offer to its residents. In Florida, we don't have a state income tax, retirement tax is not taxed and there is no inheritance tax making it an attractive option for people from the Northeast such as New York, New Jersey, etc., and even people from California.
If you are thinking about making a move to Florida, Treu Group Real Estate can help you find the perfect home in Palm Beach County for you.