Tips For A Successful Home Remodel
Posted by Lisa Treu on Friday, February 19, 2021 at 1:08 AM
By Lisa Treu / February 19, 2021
Comment
Tips For A Successful Home Remodel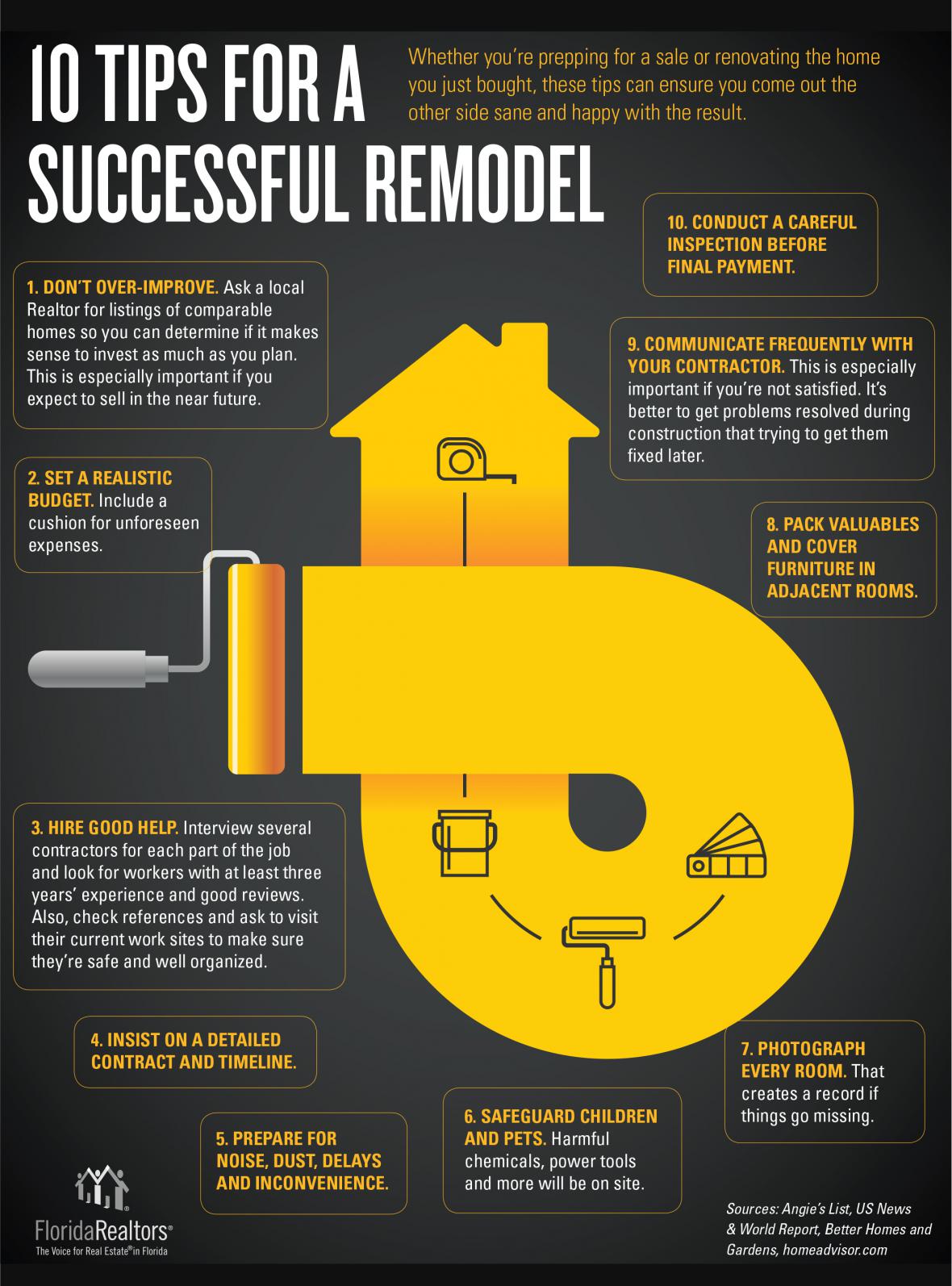 Are you also thinking of remodeling your home? The ones who do it most frequently are the flippers or the people who simply want to make their home even better. If you intend to sell your home in the future, it is also a smart way to increase your return on investment or ROI. However, remodeling a house is not an easy task. You will need to think about it carefully, make a plan, check your budget, and more. Treu Group would like to share with you some tips to consider before you start remodeling.

Here are some tips for a successful home remodel:
Don't over-improve.
Set a realistic budget.
Hire good help.
Insist on a detailed contract and timeline.
Prepare for noise, dust, delays, and inconvenience.
Safeguard children and pets.
Photograph every room.
Pack valuables and cover furniture in adjacent rooms.
Communicate frequently with your contractor.
Conduct a careful inspection before final payment.
We hope this helps you plan your future remodeling. You need to make sure that you understand everything that is involved with your home remodel so you can make the best decision. Treu Group Real Estate is also here to help you if you plan on selling in the future and to help recommend what parts of your home you can upgrade for the best ROI. Read it here.